The Lost Graves of New Helvetia
Saturday, June 3, 2017 10:00 am - 12:00 pm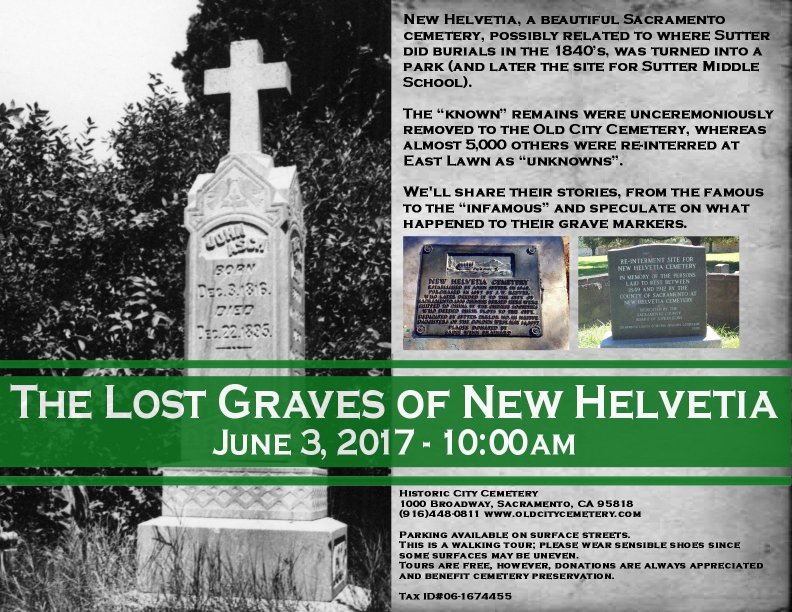 Location:
Historic City Cemetery, 1000 Broadway, Sacramento, CA 95818
Description:
New Helvetia, a beautiful Sacramento Cemetery possibly related to where Sutter did burials in the 1840s, was turned into a park (and later the site for Sutter Middle School).

The "known" remains were unceremoniously removed to the Old City Cemetery, whereas almost 5000 others were re-interred at East Lawn as "Unknowns".

We'll share their stories, from the famous to the "infamous" and speculate on what happened to their grave markers.