FREE spiritual workshop: Past Lives, Dreams, and Soul Travel
Saturday, June 24, 2017 4:00 pm - 6:00 pm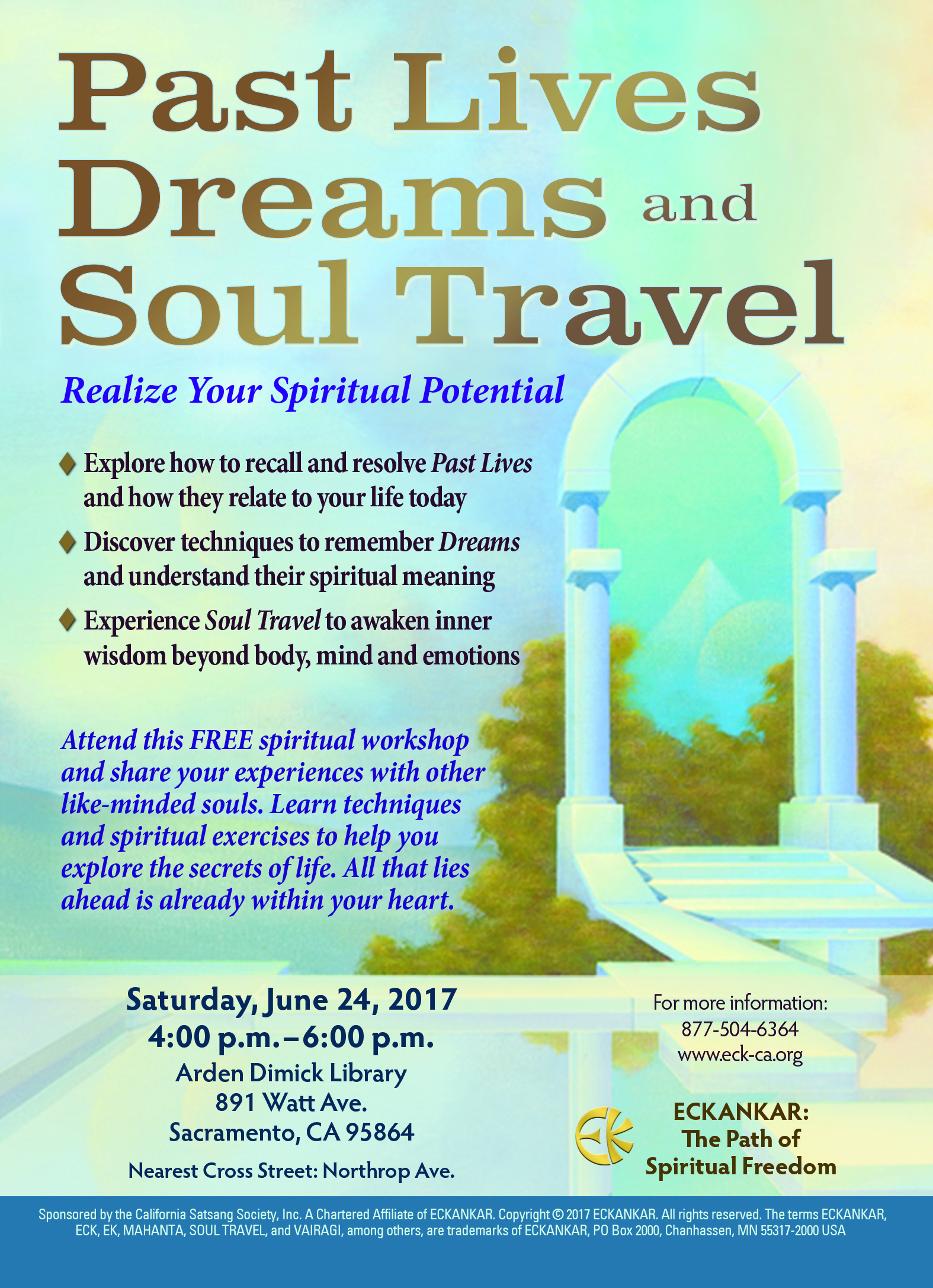 Location:
Arden Dimick Library Community Room 891 Watt Ave, Sacramento, CA 95864
Description:
Past Lives, Dreams, and Soul Travel
Realize Your Spiritual Potential
* Explore how to recall and resolve Past Lives and how they relate to your life today
* Discover techniques to rememberr Dreams and understand their spiritual meaning
*Experience Soul Travel to awaken inner wisdom beyond body, mind, and emotions
Attend this FREE spiritual workshop and share your experiences with other like-minded souls. Learn techniques and spiritual exercises to help you explore the secrets of life. All that lies ahead is already within your heart.