Training Programs & Services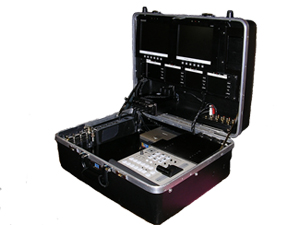 Check out our "Studio in a Suitcase" under the "Facilities and Equipment" header below on this page.
CyberCollege (Television Production) This is a complete, (free)award-winning course in television production. It consists of many interactive modules with lots of associated files, tests, color illustrations, and numerous sound files. The course is available in English, Spanish, and Portugese. To link to this site go to our 'Resources' section under 'Links to other Organizations'.

Computer Classes [NRC] Many of these classes are taught at the Access MediaLab and by MediaLab staffers; however, the sponsoring organization is the Nonprofit Resource Center of Sacramento. The target audience is nonprofit staffers in the 18 county region, but all are welcome to register through the Nonprofit Resource Center.

Membership Application You must be a Sacramento county resident and fee is $30.00 for an individual membership. Application may be downloaded/printed and completed but actual membership card must be done in the Access Sacramento office. Office hours are MWF 9am-6pm and TTH 9am-7pm. Call for more information 9196.456.8600. Orientation is Mandatory.

Teen Membership Application You must be between the ages of 13-17 years old and attending school in the Sacramento county. Teen membership is only $20.00 with a copy of your transcript or report card. Paremtal/guardian signature required and orientation mandatory by student and parent. Questions call 916.456.8600 ext. 0.

Operating Rules & Procedures 06 (downloadable version) This document is required reading for all new members who wish to be program providers or program producers. This document is a .pdf document which can be read with the use of a free reader [Adobe Reader] which you can download from http://www.adobe.com/reader. The current version as of March of 2005 is vesion 7.0 and is available for both Macintosh and Windows computers. Or, go to our Resources and Publications and open to read online.

Talent Release Form For Access Sacramento or Hometown events. Signature required from all talent that will be videotaped unless posted otherwise.