Production Assistant
Production Assistant Applications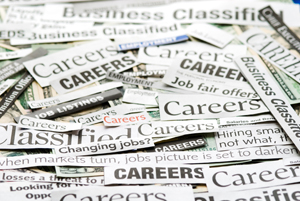 | | |
| --- | --- |
| Job Title: | Production Assistant |
| Department: | Production  |
| Reports to: | Director of Production & Training |
| Hours Offered: | Part-time / On-call / Evening & Weekends may be required |
| Schedule: | Entry Level |
| Deadline: | Open Ended |
Job Description:
Access Sacramento, a non-profit foundation operating community media broadcasting on cable, radio and the internet, is seeking a production assistant to assist as crew for live or taped in-house show production or for remote off-site events.
A successful candidate must have good people skills and can work both paid and volunteer crews in a variety of production tasks possibly including camera, audio, character generation, video playback, switcher operation and directing.
Access Sacramento operates a TV studio, radio studio, digital media lab, and provides both low-cost training & equipment resources for residents of Sacramento County.  Access Sacramento has a commitment to supporting free speech and providing opportunity for the community to have a platform to share its messages by "Making a Difference, One Voice at a Time.
Job Responsibilities:
Works with community volunteers and staff members to implement live and taped television production.
Production crew tasks may include camera, audio, character generation, video and instant replay playback, switcher operation and directing.
Assists as needed with checkout of equipment, monitoring of members and equipment use in the TV Studio and other locations.
Can work independently and communicates effectively by e-mail, phone and in-person.
Additional duties as assigned.
Qualifications
An Associate of Arts Degree (or college training equivalent) and/or six months to one-year of related experience, or a combination of both skills.  Language, Math and Computer skills as well as the ability to apply common sense understanding to carry out instructions in written, spoken or diagram form.  Reliable transportation required.
Additional Skills will be considered:
Background in non-linear computer video editing (Final Cut Pro X and Adobe Premiere), live-show directing, basic Adobe Photoshop use, experience in basic crew functions including technical directing, audio, camera and character generation.
HOW AND WHERE TO APPLY
Applicants must submit:
(1) A detailed letter of introduction (describing the degree to which their experience, knowledge and skills match the identified duties and responsibilities, minimum employment standards and requirements, and desirable qualifications of this position, and specify starting salary requirements);
(2) A current resume;
(3) A complete, signed Access Sacramento Job application 
Submit application materials described above as PDF Format Documents in an e-mail message to jobs@AccessSacramento.org  Materials may also be delivered or mailed to: Access Sacramento, ATTN: Job Application, 4623 T. Street, Suite A, Sacramento, CA 95819
For more information contact:

Gary Martin, Executive Director

Access Sacramento

(916) 456-8600 ext. 100