2017 PCS Winners
Tickets available NOW! To purchase tickets go to the Access Sacramento Office during regular business hours
or click on the link (service fees will be added).
Congratulations! to the 2017 script winners.
Still time to join the fun. Email the winners if you want to help.
For more information call Access Sacramento Main Office M-F 9am - 6pm Questions call 916-456-8600 ext. 0
Follow us and 'Like' us on Facebook at https://www.facebook.com/PlaceCalledSacramentoFilmFestival
(Click on the film Title to email the script writer).



by Scott Slotterbeck
Struggling to have a baby, a couple turns to friend Peter for help, but this causes real problems in his own marriage.




by Michelle LeMay & Kay Neuenhofen
Ethel Greene has her hands full. Her two grandkids drop by for the evening, and then things start going really wrong in the house next door. How will Ethel deal?




by Dwight Taylor
Young love blossoms for Devin and Hailey at the annual school science fair, until one amazing experiment threatens their romance - and the rest of the world.

"AUDIENCE FAVORITE" Award
BEST ACTOR:
Sean C. Stewart
BEST ACTRESS:
Amber Busse
BEST SUPPORTING ACTRESS:
Janine Romney




by Peter Bond
In the Old West the line between good and evil can get a bit murky, where even the best of men usually find themselves somewhere in "The Middle."

"PRODUCERS' CHOICE AWARD"




by Adam Weber
A chance meeting in a cemetery between an unlikely a young black man with a stutter and an old Jewish cynic blossoms into a friendship where each discovers the meaning of hope, faith and love proving the pen is mightier than the sword.

AWARD:
BEST SUPPORTING ACTOR:
Anton 'AC' Clark




by Adam Chollet
An undelivered letter takes a man on an unexpected journey.

AWARD:
BEST CINEMATOGRAPHER:
Steven Chollet




by Gricelda Ocegueda
A young man dealing with abandonment and depression finds that everyone and everything around him is trying to stop his slow suicide from addiction.

AWARD:
BEST DIRECTOR:
Narmandi Zaurice Parker




by T. L. Cisneros
There's no such thing as being "late" in Tom's vocabulary, but with misfortune and a deadline running side by side, it looks like "Late" and "Loser" just may be synonymous.




by Sally Start
Two people, one home, zero future?




by Maritza Flores, Jeanette Lim and Sam Manaoat
Sudden danger during her evening jog demands surprising courage and pride in ways Sarima had never anticipated.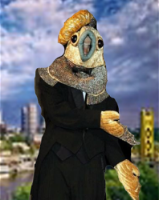 Watch for promotional information about the films. 
Mark your calendars for the World Premiere of these films on October 7, 2017 at 7:00pm
Thanks for your support of Access Sacramento!