SacVIPs NEWS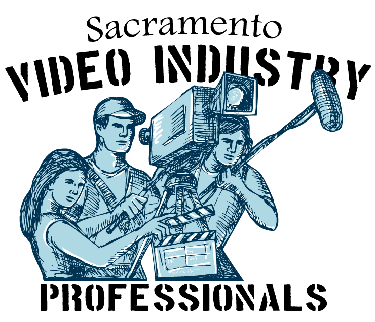 Bookmark this page and check back often for the most recent news on upcomming guests, events and meetings.
Sacramento Video Industry Professionals (SacVIPs) meet on the LAST Wednesday of the month at the Coloma Community Center.
Check us out on Facebook.
Follow us on Twitter!
---
August 2017 - Special Guest - Paul Young
Lighting Tips & Techniques for your next shoot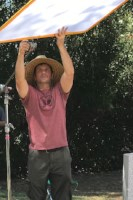 Paul will be presenting on Sculting with light with an emphasis on outdoor lighting. He will bring videos and pictures of lighting work on sets he has done. Paul speaks the language of lighting, specular, highlight and shadow.
This presentation will be discussing gear, instruments, and techniques used in lighting exterior daylight situations. For time purposes we will be excluding powered devices like hmi's and battery powered leds. (However, we will be including an important phone app.)
This will be from a gaffer's perpective and how that role functions on set as well as interacts with the DP and director.
Paul and Todd setting up for shoot
Bio:
Paul Young started in the business in 2012. He worked his way from Grip to Gaffer on to DP and finally Writer/Director. Providing commercial work since 2014. In 2015 he wrote and directed his first feature film: A Devil's Game. He is currently working on his second feature film script; A Necessary Evil
IMDB.com http://www.imdb.com/title/tt2251106/?ref_=nv_sr_6
Join us on August 30, 2017 at 7:00PM (doors open at 6:30PM) at the Coloma Community Center (Auditorium), 4623 T Street, Sacramento, CA.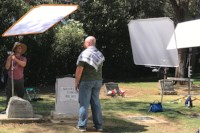 July 2017 - Special Guest - Mike Carroll
Go PRO as your A Camera
Many people think if the GoPro as a gimmick camera, a B-camera. Carroll thinks of it as an amazing tool and he has been exploring using the GoPro as his A-camera. Thinking of the incredibly powerful GoPro as a camera on par with Cinerama and Imax.
Carroll states that he would go for the GoPro. Carroll reluctantly joined the GoPro wave when his sister sent him one she was not using. Up to that point Carroll thought of them as toy cameras. Gimmick cameras. A camera for getting weird shots and for playing with. But once Carroll got his hands on one and saw the wide perspectives that could be achieved with it, Carroll started using it in his every day news shooting. Not for goofy angles or funky shots. Carroll started using the GoPro as an A-camera, for shooting all of his B-roll footage. Carroll has even shot a story using nothing but GoPro, and he is going to do more. Carroll views the GoPro as a revolutionary development in cameras. As involving as Imax. A camera that puts the eye of the viewer directly into a story. And a people's camera, because it is so affordable, there is no reason people who want to be filmmakers cannot afford to have one.
Carroll will bring his two GoPros and the GoPro gear he uses, and play clips from news stories that have aired on KCRA where  GoPro plays a role as the third-eye in storytelling.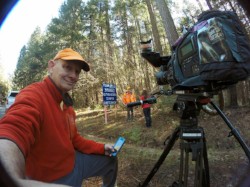 Bio:
MIKE CARROLL is a TV news cameraman & contributing reporter at KCRA-3 TV News, where he has been since 1989. He is also a one-person/no-crew filmmaker of two feature-length independent films, and author of two books: Naked Filmmaking: How To Make A Feature-Length Film--Without A Crew--For $5,000 Or Less and Breaking Into TV News. He is currently working on his third book. For more information, please visit mikecarrollfilms.com 
IMDB.com http://www.imdb.com/name/nm2201821/?ref_=nv_sr_1
Join us on July 26, 2017 at 7:00PM (doors open at 6:30PM) at the Coloma Community Center (Auditorium), 4623 T Street, Sacramento, CA.
Admission donation is $5. Come early and socialize with other Sacramento "Video Industry Professionals" (SacVIPs). 
Join us on the  LAST  WEDNESDAY of the month to listen and learn from our guest speakers.
Remember we have raffle prizes ($5 entrance fee) and you may be a winner.
Join us!
Meet some new folks!
Share the fun and bring a friends along.
We look forward to seeing you there.
---
---
Special Announcements
Local Prop Resources Available
Handful of assets available to rent for movie productions if needed.
Locations:
Services:
If you should ever need any of these, or have any questions, please feel free to contact me by E-mail ggtyler@gmail.com
To learn more go to www.technotoytuning.com
Can You Help?
Let us know if you have a project or issue you would like some help with and we will put it here for you.
send request to SacVIPs@AccessSacramento.org
---
LEARN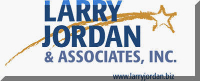 FREE online webinar at
https://larryjordan.com/weekly-webinar/
Check out the other tips and training on Larry's site as well.
Choosing the best Computer for Video Editing :

Which computer specs for video editing are important and need to be considered before you invest your money in the right computer?
Check Out this Quick Guide ...

https://www.facebook.com/valosovideos/posts/1567229953600984
other videos from this site:
Professional Video Camera Accessories This 2016:
https://www.facebook.com/valosovideos/posts/1553466838310629
Explainer Videos: A Must for Your Startup

Learn how to make an explainer video and check out some explainer video examples...

https://www.facebook.com/valosovideos/posts/1564775247179788
create 360 degree video - step by step guide
---
John Mahan brought this very interesting article to our attention: http://petapixel.com/2014/10/02/dear-new-photographer/
News from Jim Tierney; Digital Anarchy.  When Jim spoke to the VIP's in May, he mentioned additional FREE training and now, here it is! Time Lapse Tutorials As mentioned, there's some great new tutorials on creating time lapse videos. There's five in total and take about 45 minutes to go through completely. It takes you through my entire process of shooting time lapse from setting up the camera to stabilizing the images.
Part 1: Intro and Camera Setup
https://www.youtube.com/watch?v=Ji_FyGu_Mus

Part 2: RAW vs. JPEG
 https://www.youtube.com/watch?v=NrxuQrRfS_A
 
Part 3: What Makes a Good Time Lapse?
 https://www.youtube.com/watch?v=KR1cdY6zF0k
 
Part 4: Stabilizing
 https://www.youtube.com/watch?v=IcibfePBThk 

Part 5: Deflickering the Images 
 https://www.youtube.com/watch?v=whOiDzcMRBI
Very interesting article - related to shooting with tricks in perspective Click Here or go to http://petapixel.com/2013/10/14/life-like-miniature-scenes-shot-using-model-cars-forced-perspective-250-ps/
Check out the following websites for upcoming events and information:
---
Local Groups you may be interested in..
The Capital Film Arts Alliance (CFAA)
 The Capital Film Arts Alliance Meetup Group
California Summer School for the Arts (CSSA)

California Film Foundation (CFF)
The Northern California Filmmakers Coalition (NCFC)

Sacramento Mac Users Group

Sierra Mousetrap Macintosh User Group (SierraMMUG)

Sony EX1 Owners & Users Group

Wedding & Event Videographers
---
PHOTOSHOP KEYBOARD SHORTCUTS (default shortcuts)
---
For Sale
We do not take responsibility for any purchases made through this.  The item is strictly between you (the buyer) and the seller.
Have stuff to sell?
Email us at SacVIPs@AccessSacramento.org