SacVIPs NEWS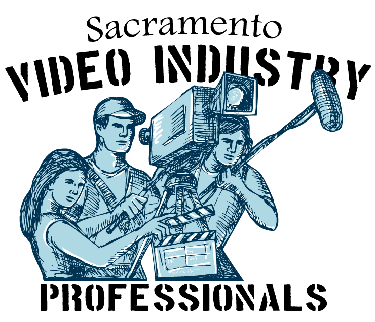 Bookmark this page and check back often for the most recent news on upcomming guests, events and meetings.
Sacramento Video Industry Professionals (SacVIPs) meet on the LAST Wednesday of the month at the Coloma Community Center.
Check us out on Facebook.
Follow us on Twitter!
---
April 2017 - Special Guest - Mark S. Allen
SETTING THE RECORD STRAIGHT - TALES FROM PRESTON CASTLE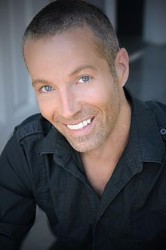 Was the set of Apparition haunted and did things go bump in the night?
Do you ever wonder if you have what it takes to make A SAG feature your first film?
Spend the evening with the Sac VIP as we interrogate I mean interview the one and only Mark S. Allen.
Setting the Record Straight in Night Tales from Apparition.
You've seen him on the morning news, watched him on Mark At the Movies, now come hear the him, the man...transparent, honest, forthright and interminably funny.
This will be one evening you won't want to miss. 
Bio:
Mark S Allen is a writer-producer of the horror movie APParition, starring Kevin Pollak and Mena Suvari. He is also executive producer/host of the syndicated movie show EXTRA BUTTER TV. He's a radio host and part of the revolutionary digital first tv morning show MORNING BLEND on ABC10.
His career started at ABC10, hosting the National show SCRATCH with Lisa Ling. He went on to win three Emmy Awards and was host of his own show for two years on Comedy Central. His movie show airs in 27 countries and 168 million homes worldwide both on AFN and TEGNA owned ABC station. He's logged over 25,000 hours of live local television as well as visiting the sets of countless blockbusters all over the World. He has been Mark Zuckerberg's guest at the Facebook campus on numerous occasions to host celebrity movie screening Q&As and has done the same for two California governors. He has a Guinness World Record for jalapeño pepper eating, and the local record for most bones broken on local TV; in fact, he defied recent great white shark attacks in the San Francisco Bay by swimming all the way from the Bay Bridge to the Golden Gate Bridge on live TV. His book "100 THINGS TO DO IN SACRAMENTO BEFORE YOU DIE" is in bookstores throughout California and is an Amazon certified #1 new release. Mark has returned to his TV home, ABC 10 and is a prominent part of the morning and evening shows.[1] and graduated from Permian High School the school and era in which the New York Times best-selling book "Friday Night Lights" was written.
Allen has been quoted as saying he watched a lot of TV, mainly adult shows like The Tonight Show Starring Johnny Carson, The Bob Newhart Show and The Mary Tyler Moore Show. These shows later served as inspiration to him in his career.[2]
In college, he studied theater arts, transferring from Texas Wesleyan University to California State University, San Bernardino to UCLA and finally to Sacramento State University, where he finished his degree. All the while, he continued working radio jobs, hoping somehow to parlay that into television.
Years later he went back to Odessa with director Peter Berg and Billy Bob Thornton to host a national TV special on the World premiere of the feature film based on the book.
for more information about Mark S. Allen go to IMDB http://www.imdb.com/name/nm0020811/
Join us on the  LAST  WEDNESDAY of the month to listen and learn from our guest speakers.
Remember we have raffle prizes ($5 entrance fee) and you may be a winner.
Join us!
Meet some new folks!
Share the fun and bring a friends along.
We look forward to seeing you there.
---
---
Special Announcements
Local Prop Resources Available
Handful of assets available to rent for movie productions if needed.
Locations:
Services:
If you should ever need any of these, or have any questions, please feel free to contact me by E-mail ggtyler@gmail.com
To learn more go to www.technotoytuning.com
Can You Help?
Let us know if you have a project or issue you would like some help with and we will put it here for you.
send request to SacVIPs@AccessSacramento.org
---
LEARN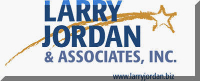 FREE online webinar at
https://larryjordan.com/weekly-webinar/
Check out the other tips and training on Larry's site as well.
Choosing the best Computer for Video Editing :

Which computer specs for video editing are important and need to be considered before you invest your money in the right computer?
Check Out this Quick Guide ...

https://www.facebook.com/valosovideos/posts/1567229953600984
other videos from this site:
Professional Video Camera Accessories This 2016:
https://www.facebook.com/valosovideos/posts/1553466838310629
Explainer Videos: A Must for Your Startup

Learn how to make an explainer video and check out some explainer video examples...

https://www.facebook.com/valosovideos/posts/1564775247179788
create 360 degree video - step by step guide
---
John Mahan brought this very interesting article to our attention: http://petapixel.com/2014/10/02/dear-new-photographer/
News from Jim Tierney; Digital Anarchy.  When Jim spoke to the VIP's in May, he mentioned additional FREE training and now, here it is! Time Lapse Tutorials As mentioned, there's some great new tutorials on creating time lapse videos. There's five in total and take about 45 minutes to go through completely. It takes you through my entire process of shooting time lapse from setting up the camera to stabilizing the images.
Part 1: Intro and Camera Setup
https://www.youtube.com/watch?v=Ji_FyGu_Mus

Part 2: RAW vs. JPEG
 https://www.youtube.com/watch?v=NrxuQrRfS_A
 
Part 3: What Makes a Good Time Lapse?
 https://www.youtube.com/watch?v=KR1cdY6zF0k
 
Part 4: Stabilizing
 https://www.youtube.com/watch?v=IcibfePBThk 

Part 5: Deflickering the Images 
 https://www.youtube.com/watch?v=whOiDzcMRBI
Very interesting article - related to shooting with tricks in perspective Click Here or go to http://petapixel.com/2013/10/14/life-like-miniature-scenes-shot-using-model-cars-forced-perspective-250-ps/
Check out the following websites for upcoming events and information:
---
Local Groups you may be interested in..
The Capital Film Arts Alliance (CFAA)
 The Capital Film Arts Alliance Meetup Group
California Summer School for the Arts (CSSA)

California Film Foundation (CFF)
The Northern California Filmmakers Coalition (NCFC)

Sacramento Mac Users Group

Sierra Mousetrap Macintosh User Group (SierraMMUG)

Sony EX1 Owners & Users Group

Wedding & Event Videographers
---
PHOTOSHOP KEYBOARD SHORTCUTS (default shortcuts)
---
For Sale
We do not take responsibility for any purchases made through this.  The item is strictly between you (the buyer) and the seller.
Have stuff to sell?
Email us at SacVIPs@AccessSacramento.org