SacVIPs NEWS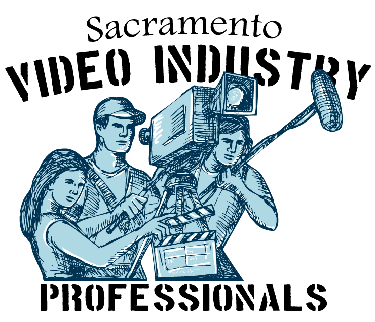 Bookmark this page and check back often for the most recent news on upcomming guests, events and meetings.
Sacramento Video Industry Professionals (SacVIPs) meet on the LAST Wednesday of the month at the Coloma Community Center.
Check us out on Facebook.
Follow us on Twitter!
February 2017 - Special Guest - Mamie Jean Calvert
Self-Distribution Tips for Today's Filmmaker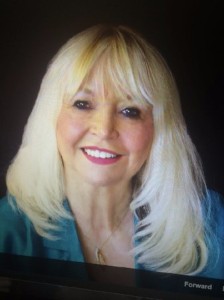 Mamie Jean will be sharing her experience and tips for navigating the minefield of SELF DISTRIBUTION  in today's media/social media driven world. Mamie Jean will share with us the process of how she made a movie, sold it on the market here in the states and then remade it again to sell on the foreign market. Mamie Jean will be explaining how she in some cases had to make various changes such as add a new name, edits and even posters in order to sell her films. We don't want to give away all the tips she has in store for you now so join us in giving Mamie Jean a warm welcome at the Sacramento VIPs meeting on Wednesday, February 22, 2017 at 7:00pm (doors open at 6:30pm).
If you want to know more about Mamie Jean just continue to read her bio here:
Mamie Jean's Bio:
MAMIE JEAN, aka Calvert/Depew, a member of the Producer's Guild for many years. She produced and wrote "In the Eyes of a Killer," which was sold to Monarch  Films and is also available on Amazon and pay-per-view. "In the Eyes of a Killer" won 12 awards, including Best Picture, Best Actor, Best Feature, Best Thriller, and Best Editor. The movie, directed by Louis Mandylor, stars Louis Mandylor ("My Big Fat Greek Wedding"), Costas Mandylor ("SAW" franchise), Gwendolyn Edwards ("The Last Confederate"), James Marshall ("A Few Good Men), and Petri Hawkins-Byrd (Judge Judy). Her new movie, "The Magic of Christmas II," has been released and is selling at Walmart, Best Buy, Barnes & Noble, and other locations. In addition, Mamie Jean recently produced and directed "Marvin's Business Trip." Also in production is "Catch It, Cook It, Eat It." She is one of the producers of "The Adventures of Sandi and Stevie." She recently finished another script and is currently filming "A Magical Christmas." "Annabel Lee, a Tragic Love Story," which she wrote and produced, can be seen on youtube; this short feature won two awards.
Mamie Jean won Writer of the Year for the script "Sunshine" and Best Screenplay for the script "Murder by Design." She recently finished her first music video of a song she wrote, "Delta Breeze." Another project, "Boat Flipper," won best TV reality show in 2014. She has finished her first book, "Tales from Inside the Outhouse."
Mamie Jean was a stand-up comedian for many years and has a CD out called "Kentucky Fried Laffs." Some of her work can be found on Amazon, Channel K, the Son of Channel K, and Bachelor Pad.
Mamie Jean has been in many movies, including "Thelma and Louise," "Point Blank," "Barton Fink," and "Dead Again," and the 1991 television version of "Whatever Happened to Baby Jane." Most recently she appeared in "In the Eyes of a Killer," "Bad Faith" (she was one of the executive producers), and "A Magical Christmas."
Mamie Jean is in production of documentaries "Snow Line Hospice," "Grandma's Hugs," and "Traveling and Fishing the High Sierras." Scripts in preproduction include working titles "Christmas Time in Pixley," "Midnight," and "The Magic of Love." In addition, Mamie Jean is writing a screenplay based on local writer Nan Mahon's book, "Blind Buddy and Mojo's Blues Band."
Find her on www.imdb.com
Learn more about Mamie Jean at:   askmamiejean.com.
Join us on the  LAST  WEDNESDAY of the month (yes- we are back to Wednesday nights) to listen and learn from our guest speakers.
Remember we have raffle prizes ($5 entrance fee) and you may be a winner.
Join us!
Meet some new folks!
Share the fun and bring a friends along.
We look forward to seeing you there.
---
---
Special Announcements
Local Prop Resources Available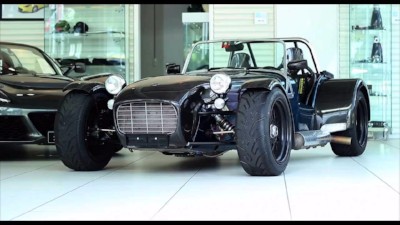 Handful of assets available to rent for movie productions if needed.
Locations:
Services:
If you should ever need any of these, or have any questions, please feel free to contact me by E-mail ggtyler@gmail.com
To learn more go to www.technotoytuning.com
Can You Help?
Let us know if you have a project or issue you would like some help with and we will put it here for you.
send request to SacVIPs@AccessSacramento.org
---
LEARN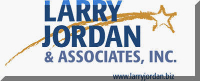 FREE online webinar at
https://larryjordan.com/weekly-webinar/
Check out the other tips and training on Larry's site as well.
Choosing the best Computer for Video Editing :

Which computer specs for video editing are important and need to be considered before you invest your money in the right computer?
Check Out this Quick Guide ...

https://www.facebook.com/valosovideos/posts/1567229953600984
other videos from this site:
Professional Video Camera Accessories This 2016:
https://www.facebook.com/valosovideos/posts/1553466838310629
Explainer Videos: A Must for Your Startup

Learn how to make an explainer video and check out some explainer video examples...

https://www.facebook.com/valosovideos/posts/1564775247179788
create 360 degree video - step by step guide
---
John Mahan brought this very interesting article to our attention: http://petapixel.com/2014/10/02/dear-new-photographer/
News from Jim Tierney; Digital Anarchy.  When Jim spoke to the VIP's in May, he mentioned additional FREE training and now, here it is! Time Lapse Tutorials As mentioned, there's some great new tutorials on creating time lapse videos. There's five in total and take about 45 minutes to go through completely. It takes you through my entire process of shooting time lapse from setting up the camera to stabilizing the images.
Part 1: Intro and Camera Setup
https://www.youtube.com/watch?v=Ji_FyGu_Mus

Part 2: RAW vs. JPEG
 https://www.youtube.com/watch?v=NrxuQrRfS_A
 
Part 3: What Makes a Good Time Lapse?
 https://www.youtube.com/watch?v=KR1cdY6zF0k
 
Part 4: Stabilizing
 https://www.youtube.com/watch?v=IcibfePBThk 

Part 5: Deflickering the Images 
 https://www.youtube.com/watch?v=whOiDzcMRBI
Very interesting article - related to shooting with tricks in perspective Click Here or go to http://petapixel.com/2013/10/14/life-like-miniature-scenes-shot-using-model-cars-forced-perspective-250-ps/
Check out the following websites for upcoming events and information:
---
Local Groups you may be interested in..
The Capital Film Arts Alliance (CFAA)
 The Capital Film Arts Alliance Meetup Group
California Summer School for the Arts (CSSA)

California Film Foundation (CFF)
The Northern California Filmmakers Coalition (NCFC)

Sacramento Mac Users Group

Sierra Mousetrap Macintosh User Group (SierraMMUG)

Sony EX1 Owners & Users Group

Wedding & Event Videographers
---
PHOTOSHOP KEYBOARD SHORTCUTS (default shortcuts)
---
For Sale
We do not take responsibility for any purchases made through this.  The item is strictly between you (the buyer) and the seller.
Have stuff to sell?
Email us at SacVIPs@AccessSacramento.org