SacVIPs NEWS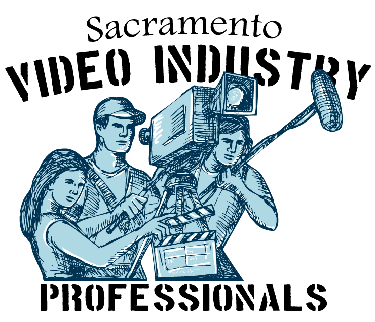 Bookmark this page and check back often for the most recent news on upcomming guests, events and meetings.
Check us out on Facebook.
Follow us on Twitter!
April 2016 - Guest - Jonathan Morken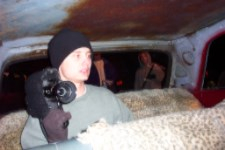 DISTRIBUTION
Jonathan Morken, Producer of Marketing and Distribution, will be discussing indie film distribution in the digital age. Gone are the days of DVD and video stores, the market is over-saturated with content and video games have passed up the movie business as the king of entertainment spending. So how do you beat the odds and get your indie film to stand out?
Bio:
Morken started working in Film and Television in 1997. Morken got my original training in live television production and educational programming. Living just outside the capital city of California there is a lot of government financed educational film and television work, that is where he spent his professional hours in the beginning. On the side Morken started directing short films and music videos.
 In 2006, Morken formed the distribution arm of his production company, Apprehensive Films. Since then, Morken distributed more than 50 feature films, produced two feature documentaries and two feature stand-up comedy specials. One of the main highlights of his catalog has been handling the multiple re-releases of Hardware Wars, the original Star Wars Parody from 1977.
 With the decline in the home video market over the last few years, Morken's goal has been to focus on just a few films and build their audience from the beginning. Gone are the days of vast catalogs of small indie films. Currently Morken is the PMD (Producer of Marketing and Distribution) on the feature film MAMABOY, which he has been building up their audience since before he started shooting. They just launched the teaser trailer a few weeks ago and have already broken a quarter million views across the different trailer channels.  
To see some of Jonathan's work got to his facebook page:  https://www.facebook.com/afcinema
Join us on the  LAST  Tuesday of the month to listen and learn from our guest speakers.
Remember we have raffle prizes ($5 entrance fee) and you may be a winner.
Join us!
Meet some new folks!
Share the fun and bring a friends along.
We look forward to seeing you there.
---
---
Special Announcements
NAB 2016
FREE exhibit pass codes for NAB and INFOCOMM
NAB 2016 Apr-18-21 Codes:
LV3363,LV2757, LV8337, LV6974
INFOCOMM San Jose Mar 3-4 Codes:
PC1, PC2
 (Thanks! to Dennis from VMI for sharing)
| | |
| --- | --- |
| | Before you upgrade to the new CC 2015 watch this. |
| | Click image for more information about this event. |
| | |
Can You Help?
Let us know if you have a project or issue you would like some help with and we will put it here for you.
send request to SacVIPs@AccessSacramento.org
---
LEARN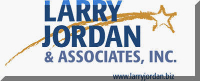 FREE online webinar at
https://larryjordan.com/weekly-webinar/
Check out the other tips and training on Larry's site as well.
Choosing the best Computer for Video Editing :

Which computer specs for video editing are important and need to be considered before you invest your money in the right computer?
Check Out this Quick Guide ...

https://www.facebook.com/valosovideos/posts/1567229953600984
other videos from this site:
Professional Video Camera Accessories This 2016:
https://www.facebook.com/valosovideos/posts/1553466838310629
Explainer Videos: A Must for Your Startup

Learn how to make an explainer video and check out some explainer video examples...

https://www.facebook.com/valosovideos/posts/1564775247179788
create 360 degree video - step by step guide
---
Nov 6th. The Illumination Experience Tour will teach you the fundamentals of cinematic lighting. Tickets start at $329 with discount code IETNBM
John Mahan brought this very interesting article to our attention: http://petapixel.com/2014/10/02/dear-new-photographer/
News from Jim Tierney; Digital Anarchy.  When Jim spoke to the VIP's in May, he mentioned additional FREE training and now, here it is! Time Lapse Tutorials As mentioned, there's some great new tutorials on creating time lapse videos. There's five in total and take about 45 minutes to go through completely. It takes you through my entire process of shooting time lapse from setting up the camera to stabilizing the images.
Part 1: Intro and Camera Setup
https://www.youtube.com/watch?v=Ji_FyGu_Mus

Part 2: RAW vs. JPEG
 https://www.youtube.com/watch?v=NrxuQrRfS_A
 
Part 3: What Makes a Good Time Lapse?
 https://www.youtube.com/watch?v=KR1cdY6zF0k
 
Part 4: Stabilizing
 https://www.youtube.com/watch?v=IcibfePBThk 

Part 5: Deflickering the Images 
 https://www.youtube.com/watch?v=whOiDzcMRBI
Very interesting article - related to shooting with tricks in perspective Click Here or go to http://petapixel.com/2013/10/14/life-like-miniature-scenes-shot-using-model-cars-forced-perspective-250-ps/
Check out the following websites for upcoming events and information:
---
Local Groups you may be interested in..
The Capital Film Arts Alliance (CFAA)
 The Capital Film Arts Alliance Meetup Group
California Summer School for the Arts (CSSA)

California Film Foundation (CFF)
The Northern California Filmmakers Coalition (NCFC)

Sacramento Mac Users Group

Sierra Mousetrap Macintosh User Group (SierraMMUG)

Sony EX1 Owners & Users Group

Wedding & Event Videographers
---
PHOTOSHOP KEYBOARD SHORTCUTS (default shortcuts)
---
For Sale
We do not take responsibility for any purchases made through this.  The item is strictly between you (the buyer) and the seller.
Have stuff to sell?
Email us at SacVIPs@AccessSacramento.org
Take 1 Productions! is moving.