SacVIPs Past Guests - 2017
March 2017 - Special Guest - Gary Davis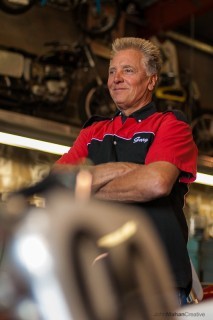 Gary Davis, stuntman, will be our guest speaker in March. Have you ever wondered what it takes to be a stuntman? What it takes to find a good one? Maybe you just need to know what exactly you are looking for to add a special piece to your current film or a future one. Is additional or special insurance needed to include a stunt person? If you have answered yes to any of these questions you will want to mark your calendars for March 29, 2017 at 7pm to help us welcome Gary Davis to the SacVIPs meeting. Davis will be here to share his experience and knowledge about being a stuntman. 
Bio:
Gary Davis was born on September 11, 1951 in Los Angeles, California, USA as Gary Charles Davis. Davis is known for his work on Terminator 2: Judgment Day (1991), X-Men: Days of Future Past (2014) and Independence Day (1996). To see more of the films Davis was part of check out his IMDB page.
Gary Davis (Stuntman) for many years was know for his elaborate Christmas display, known as "Toyland," which drew large crowds to his Woodland Hills home (which he sold in 2000).  Davis graduated from Del Oro High School in Loomis, California. Davis currently has a home in the Auburn, California area. Davis has a Bachelors of Science in Electronics Engineering with a minor in Physics from Arizona State University where he graduated in 1972.
Check out some of his videos at:
https://www.youtube.com/results?search_query=gary+davis+stuntman
IMDB info at http://www.imdb.com/name/nm0204629/?ref_=nv_sr_1 
---
2017 February Special Guest - Mamie Jean Calvert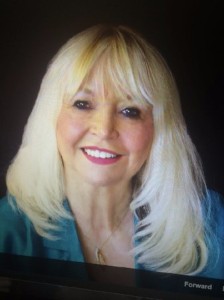 Self-Distribution Tips for Today's Filmmaker
Mamie Jean will be sharing her experience and tips for navigating the minefield of SELF DISTRIBUTION  in today's media/social media driven world. Mamie Jean will share with us the process of how she made a movie, sold it on the market here in the states and then remade it again to sell on the foreign market. Mamie Jean will be explaining how she in some cases had to make various changes such as add a new name, edits and even posters in order to sell her films. We don't want to give away all the tips she has in store for you now so join us in giving Mamie Jean a warm welcome at the Sacramento VIPs meeting on Wednesday, February 22, 2017 at 7:00pm (doors open at 6:30pm).
If you want to know more about Mamie Jean just continue to read her bio here:
Mamie Jean's Bio:
MAMIE JEAN, aka Calvert/Depew, a member of the Producer's Guild for many years. She produced and wrote "In the Eyes of a Killer," which was sold to Monarch  Films and is also available on Amazon and pay-per-view. "In the Eyes of a Killer" won 12 awards, including Best Picture, Best Actor, Best Feature, Best Thriller, and Best Editor. The movie, directed by Louis Mandylor, stars Louis Mandylor ("My Big Fat Greek Wedding"), Costas Mandylor ("SAW" franchise), Gwendolyn Edwards ("The Last Confederate"), James Marshall ("A Few Good Men), and Petri Hawkins-Byrd (Judge Judy). Her new movie, "The Magic of Christmas II," has been released and is selling at Walmart, Best Buy, Barnes & Noble, and other locations. In addition, Mamie Jean recently produced and directed "Marvin's Business Trip." Also in production is "Catch It, Cook It, Eat It." She is one of the producers of "The Adventures of Sandi and Stevie." She recently finished another script and is currently filming "A Magical Christmas." "Annabel Lee, a Tragic Love Story," which she wrote and produced, can be seen on youtube; this short feature won two awards.
Mamie Jean won Writer of the Year for the script "Sunshine" and Best Screenplay for the script "Murder by Design." She recently finished her first music video of a song she wrote, "Delta Breeze." Another project, "Boat Flipper," won best TV reality show in 2014. She has finished her first book, "Tales from Inside the Outhouse."
Mamie Jean was a stand-up comedian for many years and has a CD out called "Kentucky Fried Laffs." Some of her work can be found on Amazon, Channel K, the Son of Channel K, and Bachelor Pad.
Mamie Jean has been in many movies, including "Thelma and Louise," "Point Blank," "Barton Fink," and "Dead Again," and the 1991 television version of "Whatever Happened to Baby Jane." Most recently she appeared in "In the Eyes of a Killer," "Bad Faith" (she was one of the executive producers), and "A Magical Christmas."
Mamie Jean is in production of documentaries "Snow Line Hospice," "Grandma's Hugs," and "Traveling and Fishing the High Sierras." Scripts in preproduction include working titles "Christmas Time in Pixley," "Midnight," and "The Magic of Love." In addition, Mamie Jean is writing a screenplay based on local writer Nan Mahon's book, "Blind Buddy and Mojo's Blues Band."
Find her on www.imdb.com
Learn more about Mamie Jean at:   askmamiejean.com.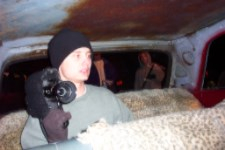 We also heard by Jonathan Morken. Jonathan shared some of the links he discussed on distribution so you can venture out and learn on your own. 
Here are the links from that night:
He also shared a video from youtube.com - check it out Kung Fury
Watch upcoming newsletters for an training on Distribution.
---
2017 January Special Guest - Bill Swan - Big Table Media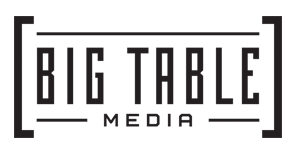 Trying to figure out Bill Swan's rather circuitous career is a study in futility. It's probablyasier to simply consider the possibility that if you were to look up the phrase "Jack of All Trades" in Funk & Wagnalls New World Dictionary, you would probably find Swan's picture.
Swan's is a career journey that includes:
TD, Audio, Camera and Slomo for over 500 live sporting events including the 1988 Olympic Games in Seoul for NBC and the 1992 Goodwill Games in Seattle for Turner Sports.
Sound man for dozens of documentaries that have taken Swan from the mountaintops of Oregon to the subterranean tunnels of the Nuclear Test Site in Nevada, as well as slightly more exotic locations like Lusaka, Zambia and Dar es Salaam, Tanzania.
Live directing assignments that include cooking shows for Scripps Networks, Game Shows, Live variety shows, Sports broadcasts, Comedy specials, and Kings pre and post-game shows.
Numerous editing assignments including Emmy Award winning long form documentaries for PBS and award winning promos for KCRA.
Freelance credits for rock concerts, presidential conventions and debates, parades, and corporate events for Apple, Hewlett Packard, Chevron, PG&E, SAP, and many other clients.
Executive producer credits for over 800 nationally broadcast programs through his company Big Table Media.
On this upcoming evening Swan's ambition is not to lecture on what he's done and where he's been, but rather to engage the audience to find out what they want to create for themselves and their careers. The intention of the evening will be to create and motivate.
To see some of Bill Swan's work go to http://bigtablemedia.com/
Join us and help welcome, Bill Swan on Wednesday, January 25, 2017.
Doors open at 6:30pm and the meeting starts at 7pm.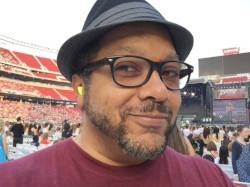 Sac VIPs is proud to showcase Access Sacramento's new HDTV remote production truck the the September meeting. With funding from the cable commission, Access Sacramento's Hometown TV and Game of the Week events are looking better than ever.
You can check out the audio booth and the video control room with it's For-A switcher, Newtek 3-Play instant replay, Compix character generator and Panasonic 3800 cameras. Access Sacramento Executive Director Gary Martin will talk about how to get your non-profit event recorded for cable tv for free using an easy grant application.Plus, find out about HD expansion plans for the full Access Sacramento facility.
Find out how the content you're creating already can get an even wider audience.
For more information, contact Access Sacramento at 916-456-8600 or visit at AccessSacramento.org 
---