SacVIPs Past Guests
June 2017 - Guest - Aaron Leong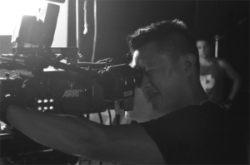 Tips from Aaron Leong
Aaron is a director and a cinematographer or director of photography/imaging based in Sacramento, California and offers his production services with gear and a crew ready to serve your needs.
As a director, Aaron guides stories from pre-production through post-production allowing it to be told thoroughly with absolute audience in mind. He believes this to be a collaborative process in working with other departments such as camera, production design, lighting, audio, and so on into post. On set very few things will stress him out. Aaron takes pride in himself in that he is a problem solver and the last thing a crew needs is a stressed out director that can't make a clear, logical decision. With his theatre training and film school backgrounds he finds communication a very valuable tool. Being able to communicate to actors and other talent the needs for any given scene is as important as it is to communicate clearly to his crew the technical aspects of filmmaking.
As a cinematographer or director of photography/imaging, Aaron designs lighting schemes along with camera work to create an aesthetic custom suited for your specific project. Again, with audience in mind, Aaron aims to create emotions specific for each scene of each production. Aaron uses various means of communication with the director throughout the filmmaking process, providing clear guidance to his crew as to how any given shot is supposed to look.
Join Aaron as he walks you through some of his processes and learn some tips as well.
Bio:
Aaron Michael Leong grew up in Benicia, CA where he attended middle school and high school. Upon graduation he attended San Francisco State University where he finished in Theatre Arts with a double emphasis in Performance and Directing.
Aaron has performed in theatre for SF State's main stage productions, Ancient Chinese Secrets Theatre Company, Breaking Ground Collective Theatre Company, Kaiser Permanente's Educational Theatre Programs and other smaller theatre companies. He has also done costumes, make-up, and lighting for theatre and has even stage-managed.
With a strong background on and around the stage, Aaron slowly transitioned to work in front of the camera; acting in films, independent features and shorts, and commercials. His resume also includes voice over work.
From there he moved behind the camera, starting a video production company in 2002. His company, 4th Wall Productions, was focused on weddings and other events, however, the company has progressed to accommodate narrative shorts and features, commercials, promotional videos, reality and documentaries from pre to post.  Because of his martial arts background, he has also done fight choreography and stage combat in some theatre productions and independent shorts.
Aaron has studied under renowned cinematographers such as Yuri Neyman, ASC, Vilmos Zsigmond, ASC, Dean Cundey, ASC, David Stump, ASC, and Suki Medencevic, ASC. He is capable in previs, creating and generating aesthetics and LUTs for production, lighting for visual effects, virtual cinematography, image management from pre-post, and color correction.
Aaron is currently represented by Cast Images Talent Agency in Sacramento, and SF Casting and Nancy Hayes Casting, both in San Francisco.
Aaron currently resides in the Natomas area of Sacramento with his beautiful wife and 2 beautiful young children.
Follow Aaron on Twitter:   @AaronMLeong  Or go to his website at https://aaronleong1228.wordpress.com/
May 2017 - Special Guest - Kathleen Dodge
FILMING TIPS TO CONSIDER BEFORE YOU BEGIN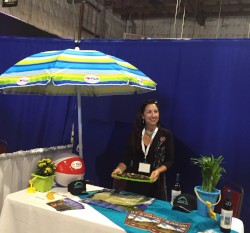 Do you know how to get a permit for your next film?
Do you need a location to fit your script and need help
finding it?
Do you make safety a priority on your set at all times or know how to at some locations?
Join us for a very informative evening with special guest Kathleen Dodge,Film Commissioner, from the 
El Dorado Lake Tahoe Film & Media Office.
Dodge will be sharing information about how to get the needed permit or help for your next film and do things to prevent getting fined.
If you are a filmmaker or are thinking of becoming one this will be an evening of important information.
Bio:
Kathleen was born in the mid-west.  After attending college she relocated to Southern California where she began her career in the film industry as an NBC Page.  After more than a decade of working in film and entertainment in the Los Angeles area she and her family made the move to Northern California. 
She proposed the concept of a Film Commission to the El Dorado County Chamber of Commerce.   The proposal was accepted by the El Dorado County Board of Supervisors and Kathleen was hired to run the office, under the management of the Chamber of Commerce. 
She has been in her position, as "Executive Director of the El Dorado Lake Tahoe Film & Media Office" for nearly 25 years.  During that time she has worked to bring over 500 projects to the community with an economic impact of over $50 million dollars and a return on investment of over 2000% to El Dorado County.
Each Spring her office holds the" I Y Film Industry Mixer" as a community service and free networking event for filmmakers in the region. Information on that event and how to list yourself at (no-cost) in the Northern California Reel Directory can be found at the website www.filmtahoe.com
April 2017 - Special Guest - Mark S. Allen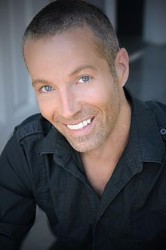 SETTING THE RECORD STRAIGHT - TALES FROM PRESTON CASTLE
Was the set of Apparition haunted and did things go bump in the night?
Do you ever wonder if you have what it takes to make A SAG feature your first film?
Spend the evening with the Sac VIP as we interrogate I mean interview the one and only Mark S. Allen.
Setting the Record Straight in Night Tales from Apparition.
You've seen him on the morning news, watched him on Mark At the Movies, now come hear the him, the man...transparent, honest, forthright and interminably funny.
This will be one evening you won't want to miss. 
Bio:
Mark S Allen is a writer-producer of the horror movie APParition, starring Kevin Pollak and Mena Suvari. He is also executive producer/host of the syndicated movie show EXTRA BUTTER TV. He's a radio host and part of the revolutionary digital first tv morning show MORNING BLEND on ABC10.
His career started at ABC10, hosting the National show SCRATCH with Lisa Ling. He went on to win three Emmy Awards and was host of his own show for two years on Comedy Central. His movie show airs in 27 countries and 168 million homes worldwide both on AFN and TEGNA owned ABC station. He's logged over 25,000 hours of live local television as well as visiting the sets of countless blockbusters all over the World. He has been Mark Zuckerberg's guest at the Facebook campus on numerous occasions to host celebrity movie screening Q&As and has done the same for two California governors. He has a Guinness World Record for jalapeño pepper eating, and the local record for most bones broken on local TV; in fact, he defied recent great white shark attacks in the San Francisco Bay by swimming all the way from the Bay Bridge to the Golden Gate Bridge on live TV. His book "100 THINGS TO DO IN SACRAMENTO BEFORE YOU DIE" is in bookstores throughout California and is an Amazon certified #1 new release. Mark has returned to his TV home, ABC 10 and is a prominent part of the morning and evening shows.[1] and graduated from Permian High School the school and era in which the New York Times best-selling book "Friday Night Lights" was written.
Allen has been quoted as saying he watched a lot of TV, mainly adult shows like The Tonight Show Starring Johnny Carson, The Bob Newhart Show and The Mary Tyler Moore Show. These shows later served as inspiration to him in his career.[2]
In college, he studied theater arts, transferring from Texas Wesleyan University to California State University, San Bernardino to UCLA and finally to Sacramento State University, where he finished his degree. All the while, he continued working radio jobs, hoping somehow to parlay that into television.
Years later he went back to Odessa with director Peter Berg and Billy Bob Thornton to host a national TV special on the World premiere of the feature film based on the book.
for more information about Mark S. Allen go to IMDB http://www.imdb.com/name/nm0020811/
2017 January Special Guest - Bill Swan - Big Table Media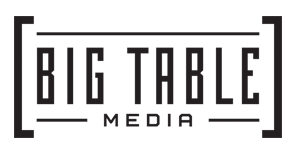 Trying to figure out Bill Swan's rather circuitous career is a study in futility. It's probablyasier to simply consider the possibility that if you were to look up the phrase "Jack of All Trades" in Funk & Wagnalls New World Dictionary, you would probably find Swan's picture.
Swan's is a career journey that includes:
TD, Audio, Camera and Slomo for over 500 live sporting events including the 1988 Olympic Games in Seoul for NBC and the 1992 Goodwill Games in Seattle for Turner Sports.
Sound man for dozens of documentaries that have taken Swan from the mountaintops of Oregon to the subterranean tunnels of the Nuclear Test Site in Nevada, as well as slightly more exotic locations like Lusaka, Zambia and Dar es Salaam, Tanzania.
Live directing assignments that include cooking shows for Scripps Networks, Game Shows, Live variety shows, Sports broadcasts, Comedy specials, and Kings pre and post-game shows.
Numerous editing assignments including Emmy Award winning long form documentaries for PBS and award winning promos for KCRA.
Freelance credits for rock concerts, presidential conventions and debates, parades, and corporate events for Apple, Hewlett Packard, Chevron, PG&E, SAP, and many other clients.
Executive producer credits for over 800 nationally broadcast programs through his company Big Table Media.
On this upcoming evening Swan's ambition is not to lecture on what he's done and where he's been, but rather to engage the audience to find out what they want to create for themselves and their careers. The intention of the evening will be to create and motivate.
To see some of Bill Swan's work go to http://bigtablemedia.com/
Join us and help welcome, Bill Swan on Wednesday, January 25, 2017.
Doors open at 6:30pm and the meeting starts at 7pm.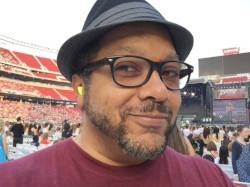 November 2016 - "Show Us Your Shorts"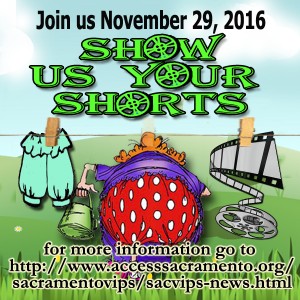 "Show Us Your Shorts" was a great success. If you missed the great talent we have here in Sacramento you can still see some of the clips by clicking the links below.
Thanks to all or you who shared your clips with the group and to those who are allowing us to share them on our page:
"Remember the Fallen" by Mike Stahl   https://www.youtube.com/watch?v=epUI_J9H2VE
Aaron Michael Leong shared  https://vimeo.com/19959732
"Afternoon Delight"  by Danna Wilberg  http://accesslocal.tv/2016/12/12/afternoon-delight-2016-a-place-called-sacramento-film-festival/ 
"The Last Laugh" by Darrell Scheidegger  http://accesslocal.tv/2016/12/12/pcs-2016-the-last-laugh/
"Happy Accidents" by Nick Coleman  http://accesslocal.tv/?s=happy+accidents
"Returning Andrew" by Brian Jagger http://accesslocal.tv/?s=returning+andrew
September 2016 Special Guest - Access Sacramento & Panasonic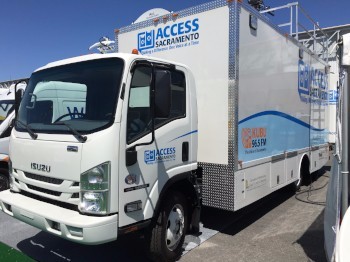 Sac VIPs is proud to showcase Access Sacramento's new HDTV remote production truck the the September meeting. With funding from the cable commission, Access Sacramento's Hometown TV and Game of the Week events are looking better than ever.
You can check out the audio booth and the video control room with it's For-A switcher, Newtek 3-Play instant replay, Compix character generator and Panasonic 3800 cameras. Access Sacramento Executive Director Gary Martin will talk about how to get your non-profit event recorded for cable tv for free using an easy grant application.Plus, find out about HD expansion plans for the full Access Sacramento facility.
Find out how the content you're creating already can get an even wider audience.
For more information, contact Access Sacramento at 916-456-8600 or visit at AccessSacramento.org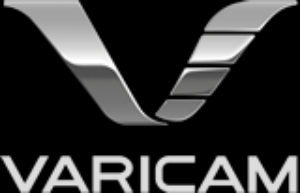 Panasonic is excited to introduce the new VariCam LT Cinema Camcorder AU-V35LT1. The VariCam LT uses the same award winning Super 35 imaging sensor as the full sized VariCam 35 digital cinema camera, but in a much smaller package, weighing less than 6.2 lbs (body only). Having the same sensor as the larger flagship model, the VariCam LT boasts the same dual native ISO settings of 800 and 5000 and offers the same 14+ stops of dynamic range. The LT comes equipped with an EF lens mount for use with lower cost, light weight lenses. A PL replacement mount is offered as an accessory for use with more traditional cinema style lenses.
August 2016 - Special Guest - Bret Allen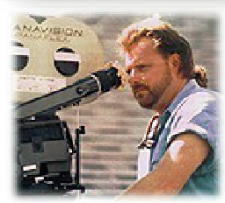 The Camera in Motion
Bret Allen will be sharing the importance of moving the camera to give the illusion of a 3D space with a 2D medium; handheld, dollies, Steadicams, jibs and Shopping carts.
Bret will bring a smaller Steadicam (like) stabilizer, a homemade "table top" dolly, demonstrate how to "dance" with a handheld camera and discuss how to improvise dolly shots with what's availible; a blanket, office chair or a shopping cart. Bret will share some video examples of moving camera shots and discuss world peace.
Bio:
Raised near Sacramento, California, Allen pursued a career in film and mastered the art of cinematography and production. Allen's nearly thirty year career has given him experience in almost every aspect of film, video and post production. Allen has worked with and learned from some of the most talented people in the industry. Allen's career spans features, episodes, national spots and "reality".
Among his skills as a cinematographer Allen is an accomplished STEADICAM, Crane, Jimmy Jib and Camera Operator in HD, 16 and 35mm film and video. With photographic skills in macro/micro, aerial and still photography.
Allen is a member of the Society of Camera Operators (S.O.C.)
Check out Bret Allen's website at http://www.filmtoys.tv/ 
Bret's IMDB info http://www.imdb.com/name/nm0020326/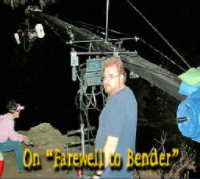 ---
July 2016 - Special Guest - Alex Wilkinson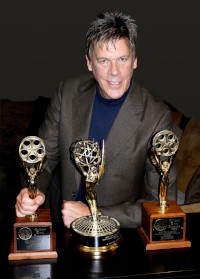 What it takes To Compose for Film and Television
If you are a Producer, Director or music composer of any level Alex Wilkinson will have some insight to share with you. Maybe this will help you decide how to add music cues to a scene or music to your television show. This may even help you understand what you are really looking for from a music editor or music composer. 
Alex Wilkinson has composed music and is a music editor for many films over the years'. Alex will be sharing some of his expertise on how one may become a composer for film and television. Alex will then give you a glance at how one creates a filmscore creatively.  
Sometimes a composer may think what he or she has composed is brilliant, and it may very well be, but maybe the director had something way different in mind and it takes a strength and confidence as well as an open mind to meet the music needs of a film. Alex will share with you some tips on how to deal with rejection in the film music biz.
Alex will bring up a clip of the same film, one with music and one without so people can see how that works. Join us to learn about this important piece of Film and Television.
Bio:
Composer Alex Wilkinson has composed music and has been a music editor on over 250 films, television shows, episodes and has been honored with an Emmy Award, two Golden Reel Awards and 7 nominations. Alex has composed music for Hallmark, Disney, MGM, New Line, Artisan, MTV and more.

Alex began film scoring on Paramount Television's syndicated series, "The Untouchables", Disney's "Goof Troop", "Bonkers"and "Disney's Aladdin" followed by "Man's Best Friend", directed by John Lafia, starring Ali Sheedy. His lush, melodic orchestral style soon led to further opportunities including the MGM feature, "American Dragon", "Avalanche" and television series "LA Heat", "Hollywood Safari" "Stargate SG-1", "Monkey Magic", "Sponge Bob" video game and more. Alex maintains a Pro Tools state of the art studio. 

Alex Wilkinson formally studied music composition and orchestration with Antonio Newton. He honed his skills working as an asst. engineer at the prestigious Record Plant recording studio where he worked with Fleetwood Mac, Dan Fogelberg, The Allman Bros., John Fogarty, The Tubes and more. 
Check out Alex Wilkinson's website at http://vmimusic.com/
Alex's IMDB info http://www.imdb.com/name/nm0929333/
---
June 2016
Special Movie Night:
Our guest speaker for the month of June was Bret Allen but due to the fires near his home Bret was not able to join us. We are working to add him to our calendar in the near future so keep track on our newsletter.
Due to the short notice we did a training on various tips and call signs for everyone involved in a film or television show. The response was good from our members and decided to do another one like this in the near future.
Note: 
Sorry for the confusion. Bret Allen was unable to join us in June due to the fires near his home. We wish him well and safety. Hope to re-schedule to have him join us in the near future. Watch for upcoming guests.
Thank you to all who support Sacramento VIPs!
---
May 2016 Guest - Andrew Hughan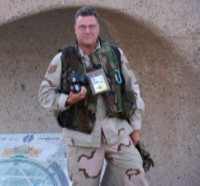 Andrew Hughanwill talk to you about the legal and safety issues of drone operations. This will include what you can and can't do and the realities of drone operation in today's world. Great information for anyone who uses a drone or is thinking of getting one. 
Bio:
Andrew Hughan is the Public Information Officer for the California Department of Fish and Wildlife, Hughan's responsibilities there include responding to media and public phone calls and requests for information, writing news releases and articles for publication, managing the departments social media campaigns and making presentations about the department. 
 
Hughan is retired Air Force Combat Photojournalist who served more than 24 years in uniform in assignments around the world covering and photographing military operations. He served in more than a dozen countries and deployed on a combat tour in Iraq in 2004 and Afghanistan in 2009.
For the past several years Hughan has been piloting remote controlled aircraft for personal use and is on the development team for the the use of aircraft in the department of fish and wildlife. 
---
April 2016 Guest - Jonathan Morken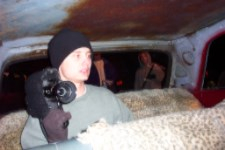 DISTRIBUTION
Jonathan Morken, Producer of Marketing and Distribution, will be discussing indie film distribution in the digital age. Gone are the days of DVD and video stores, the market is over-saturated with content and video games have passed up the movie business as the king of entertainment spending. So how do you beat the odds and get your indie film to stand out?
Bio:
Morken started working in Film and Television in 1997. Morken got my original training in live television production and educational programming. Living just outside the capital city of California there is a lot of government financed educational film and television work, that is where he spent his professional hours in the beginning. On the side Morken started directing short films and music videos.
 In 2006, Morken formed the distribution arm of his production company, Apprehensive Films. Since then, Morken distributed more than 50 feature films, produced two feature documentaries and two feature stand-up comedy specials. One of the main highlights of his catalog has been handling the multiple re-releases of Hardware Wars, the original Star Wars Parody from 1977.
 With the decline in the home video market over the last few years, Morken's goal has been to focus on just a few films and build their audience from the beginning. Gone are the days of vast catalogs of small indie films. Currently Morken is the PMD (Producer of Marketing and Distribution) on the feature film MAMABOY, which he has been building up their audience since before he started shooting. They just launched the teaser trailer a few weeks ago and have already broken a quarter million views across the different trailer channels.  
To see some of Jonathan's work got to his facebook page:  https://www.facebook.com/afcinema
---
March 2016 Guest - Dan Janos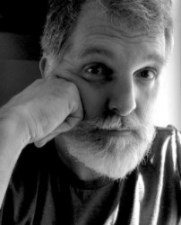 Third Time Around Re-Finding the Story in Post
Dan Janos will focus on documentary post-production in general and how discoveries in the post process can alter the story being told. Using case-studies from his own projects and others, Dan will tease out the turning points where a films direction was changed irrevocably (for better or worse!). Editing techniques around organization, communication, and workflow will be touched on as well.
Bio:
Dan Janos is a filmmaker, musician, and educator.
His documentary and short film projects have been seen on the Sundance Channel, Free Speech TV, and WHYY in Philadelphia. Festival screenings include; South by Southwest, The London Gay and Lesbian Film Fest, Williamsburg Intl., and over 100 other festivals here and abroad.
As a freelance producer and editor, his clients include; Yahoo, Current TV, Google, Young and Rubicam, Goodby Silverstein and Partners, and Amazon.
His band, The Goat Family, has been performing throughout the Bay Area for the last 10 years at venues big and small including the San Francisco Museum of Modern Art and at the 50-year anniversary for Canyon Cinema. The Goat Family often enrich their music shows with live projection of experimental films made by members of the group and others.
After living and working in the Bay Area for the past 25 years, Dan has recently relocated to Sacramento where is he is a Professor at Sacramento State. He teaches film production, editing, and motion graphics and works directly with Seniors to bring their thesis films to fruition.
To see some of Dan's work got to his website:  http://www.danjanos.com/
---
February 2016 Guest Speaker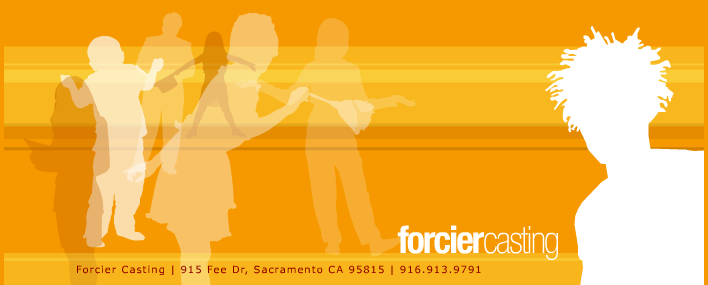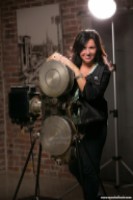 Understanding the Audition Process
Sally Forcier started as a talent, acting in several commercials, films, voice overs, print and PSAs.  She fell in love with the industry and found helping others to be rewarding after working at a local talent agency.  She started Forcier Casting over 16 1/2 years ago.. First with consultations, then casting, then producing and directing.  Consultations were in high demand and rewarding as it was fulfilling to see others achieve their dreams.  She became one of the most sought out instructors in the Sacramento valley, teaching how to understand the audition process, acting techniques and how to ace the auditions and  book the job.
Her casting projects include everything from local commercials, independent films to major brands and motion pictures. Her producing passion soon followed and was a natural next step for her. She produced and directed the California Lottery TV Game show for over 2 years airing in 9 markets across the state. Currently producing a digital series American Ruckus. Her love of family and the Sacramento area has kept her in local, as she believes the industry here can thrive with all the talented and crew right her at home. 
To learn more go to Forcier Casting website http://www.forciercasting.com
---
January 2016 Guest - Matt Baker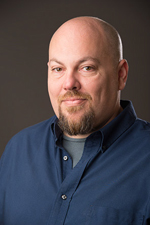 Bio
Matt Baker was born in 1972, saw Star Wars at age five and was never the same again. Age 12 found him in advanced classes at Sac State for physics, speed reading and video production, so starting a video production company fresh out of high school seemed nothing out of the ordinary. In 1992, Jurassic Park became the newest catalyst, spurring Matt to study computer animation; he attended the Art Institute of Seattle, then earned his degree with honors at  Collins College for Computer Animation. Since then, Matt has worked on numerous commercials, music videos and feature films, and received numerous awards at the Sacramento Film and Music Festival for the past several years and most recently Best Film at the CFAA's Creative Interpretations Film Challenge II.
To watch Matt's film click on the below link to Rain...
https://www.youtube.com/watch?v=g_isF35I4gw 
---
November - "Show Us Your Shorts"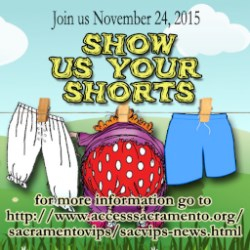 "SHOW US YOUR SHORTS" was enjoyed by all who attended.
SacVIPs thanks you and those who shared their best project under 10-minutes at our Nov. 24 meeting.

Narrative, commercial, music video, documentary, news -- Whatever... we want to help you share your best work during our November meeting.

Watch here for more information and possible link to view them at a later time.   
Thanks again to those who came out and supported our filmmakers.
---
October Guest - Mark Herzig
 "Interviews Without Panic"
It's not just about getting the image "right." it's about not spooking the interviewee.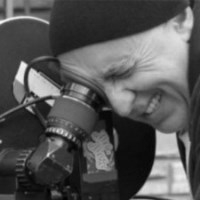 Award-winning Director of Photography, Mark Herzig offers us tips for creating engaging interviews from (what could be) uncomfortable situations.
Mark will show practical application from his new feature, "Free-Form, Baby!" A documentary film about free-form radio and the people behind the microphones.
Set against the background of the political and social turmoil exacerbated by the Vietnam war, and predicated historically by the "boss jock" era, "Free-Form, Baby!" describes how a small group of weirdos, savants, entrepreneurs, and artists found each other and unified around their abiding enthusiasm and love for radio and music. How they found each other, and discovered that they were following similar muses, is a rich story that has never truly been told; one that connects an old media model to a new conception, and continues to have a variety of effects on how we live, communicate, and understand information. Featuring: (so far) Howard Hesseman, Joel Selvin, John Kay, The Firesign Theater, Russ Solomon, Peter Albin, Marcia Ball, Ben Fong-Torres, Dan Hicks, Elvin Bishop, Country Joe Macdonald, Barry Melton, Sammy Hagar, Robert Cray, Bill Champlin, Augie Meyers, Flaco Jimenez, and the men and women who invented modern radio . . . and changed the world.
Mark is well known for his well crafted commercials, corporate projects, and fictional narratives. He taught cinematography at the Academy of Art Institute in San Francisco, and at the PCFE Film School in Prague, Czech Republic, and is currently writing "Practical Cinematography," based on his lecture notes while teaching Cinematography at California State University, Sacramento.
Facebook:https://www.facebook.com/pages/Free-Form-Baby/1421304564803267
YouTube:www.youtube.com/channel/UCzCtdml2mDcQEHikdeTG8cg%C3%82"> https://www.youtube.com/channel/UCzCtdml2mDcQEHikdeTG8cgÂ
Website: http://freeformbaby.com/Â
---
September Guest - Rick Sutherland
Don't miss it!
 Be among the first 5% of our industry to see the new Panasonic 4K Camcorder! Our Regional Sales Representative for Panasonic Pro,  Rick Sutherland will be presenting and tell us about the camera and we will even show-and-tell a few shots with the camera on the HD projector to demonstrate the versatility of this new product. We are going to talk about the benefits of 4K production and why the industry is moving there so quickly for acquisition.
Is it right for you and when should you consider the switch?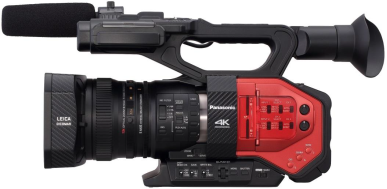 Everyone will have a chance to get hands-on, with a personal opportunity to pick it up and check it out. 
Here is a link to the full brochure.  
At $4,195.00 from VMI, Everyone is going to want one!
Panasonic is excited to announce the AG-DVX200PJ, the first in a new generation of multi-format 4K/UHD, HD and SD camcorders. Designed from the ground up as a large format camera system, the AG-DVX200 provides a DP's favorite:  shallow depth of field and selective focus. Yet the integrated 13x zoom allows for easy control over image framing, as well as the ability to track your subject even in fast action.
---
August Guest - Alchemy FX
Tips from Alchemy FX, LLC with David Ainsworth on Special Effects, Make-up & Composition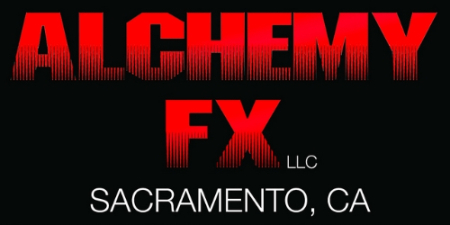 Alchemy FX LLC, located in Sacramento CA, provides conceptual design special fx make up, mechanical fx, creature fx, stunt weaponry and firearms, custom props, blood hits, atmospherics and rentals.
David Ainsworth will be at the Sacramento VIPs meeting to share the following with our members and quests: 
See how to incorporate effects the camera and actors actually see. Add both practical effects and special effects make-up in your productions. Practical FX and real FX make up are making a huge come back in the industry, especially with the release of the new Star Wars movie this year and other huge practical films like Mad Max: Fury Road.  One of the artists from Alchemy Fx will give tips and advice on how to get the most bang for your buck when putting effects in front of your camera, instead of  "fixing it in post."
 for more information contact Alchemy at:

http://alchemysfxstudios.com or
/>
---
July Guest - Matt Thompson

Matt Thompson | Actor | Producer | Director
Join us for Matt Thompson, creator of Bloodline The Movie which he recently pitched to Lionsgare.

Learn how he developed strategies for Distributing his films through conventional and non-conventional means. Matt has appeared in over 10 feature films.

He has led or co-starred in half, working with some of the industry's leading names. In 2009, Matt made his feature directorial debut with the feature film, Listen to Your Heart (2010), starring Cybill Shepherd, Shirley Knight and Ernie Sabella.

In the same year, Matt helped produce another film in which he starred and went right onto the stage in "A Streetcar Named Desire", as the lead, "Stanley Kowalski". The play received a 5-star review from the Sacramento News and Review. Shortly after, Matt went on to produce and direct his screenplay, Bloodline (2013), in which he also plays the lead role.

The 2010 March issue of Sacramento Magazine named him 1 of 15 people to watch early in their careers on their cover story.

With his love for being in front and behind the camera as an actor and director, Matt continues to grow his career. Although busy with post-production for the last film, Matt has ambitious goals set already to produce the next.
---
June - MINI NAB TRADE SHOW
SacramentoVIPs was proud to host the Mini-Nab Style Trade Show for our members...
2015 MINI-NAB Style Trade Show
Special Thanks to everyone who made this possible and to all those who joined us to make it a success.
Check out some of the pictures here and on our Facebook page.
---
May Guest - Jeanne Marie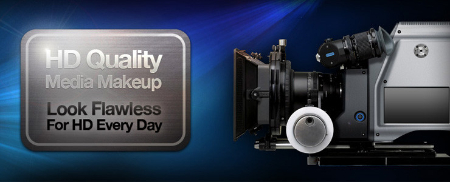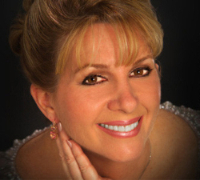 SacramentoVIPs welcomes Jeanne Marie is often described as a "Celebrity Make-up Artist" or "Make-up Artist to the Stars" as its speaker  this month.
She holds a license with the state of California as an Esthetician and Certified Paramedical Esthetician.
Jeanne Marie studied to perfect her make-up skills in Los Angeles and Hollywood with such make-up legends as Maurice Stein, owner of "Cinema Secrets" and Johnny Carson's famous Make-up Artist and instructor, Harry Blake. She also had the fortune of studying with NBC's Los Angeles lighting director, Bill Walsh.
With over twenty years in the business, she has a long list of clientele including The White House, as make-up artist and skin care consultant to the president and vice-president, several governors, senators and congress persons. She was simultaneously in charge of ABC, CBS and NBC make-up budgets for on-air media in Sacramento, California.
Make-up for live television is one the most challenging of all make-up art, and one of her greatest passions, having worked on several live shows, including recently with Sacramento and Co., celebrating their 5th Anniversary of their show.
Jeanne Marie resides in Elk Grove, California. She is the owner of "International Media Cosmetics" and "HD Quality Media Make-up", as well as a paraben-free, anti-aging skin care line of cosmetics under the "Jeanne Marie Cosmetics" line.  
To learn more about Jeanne Marie go to her website at http://www.jeannemarie.com/
---
April Guest - Doug Stanley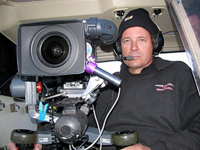 SacramentoVIPs welcomes Doug Stanley  (CEO/Exec.Producer) from Discovery's Top show, "Deadliest Catch"  as its speaker  this month
Doug Stanley spent years as part of the fishing team for the television show "Deadliest Catch" as a producer. Now this Sacramento-area native has founded his own production company, Ridgeline Entertainment in Folsom. Attendees will learn what his new Folsom studio is up to and Stanley will share the story of his career path and future plans.
Adding a new chapter to a long and successful career as a Primetime Television Producer, multi-Emmy Award winner and producer, Doug Stanley is the visionary and architect behind the deeply talented team at Ridgeline Entertainment.  Stanley has produced other top shows for many networks, including FOX, ABC, Animal Planet, and CMT.  In the past year alone, acting as a showrunner and executive producer, he delivered 34 episodes of new programming to national television.  Prior to life in the television industry, Stanley led an active "outdoor" life.  This experience has played a major role in his ability to successfully "bring home the goods" when it comes to television production in the most extreme environments.
Stanley has an interesting history in the field of 3-D media. Stanley is one of the few production executives with actual experience in #D television content creation, delivering a host of 3D "firsts."
Stanley will be sharing some of his knowledge and tips.  Bring your questions and learn from one who knows.
To learn more go to http://www.ridgelineent.com 
---
---
March Guest - Martin Vo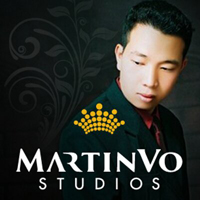 Brand Motivation: Increase your total sales by enhancing your branding presence.
A successful entrepreneurship is ultimately determined by your own motivation to work efficiently and to make intelligent decisions. In short, focus is key. However, these traits can only get you so far in this day and age. To be an effective entrepreneur, you need to have a distinctive brand that will distinguish you from your competition. In this workshop, Martin Vo will personally guide you through the creative process of making your own mark on the world with branding.
Whether it's branding for your company, your clients, or a personal brand for yourself, Martin will help you appeal to a variety of demographics to assist with your business ventures. He will be discussing the history of branding, the creative techniques to employ when crafting a brand, common pitfalls to avoid, and ultimately what constitutes a successful brand.
Martin Vo will give his personal experiences in creating his own brand and how it has helped bolster his business. His story will serve to show you how to correctly evaluate the effectiveness of your brand or how to properly create a new one. Martin will share how he established his own company, CineCrown, from the ground up. From humble beginnings, to now charging clients upwards of $27k+ for wedding videos and photos, Martin's success story will inspire your own endeavors as an entrepreneur.
Martin Vo Bio:
Martin grew up in Sacramento and has earned a handful of Bachelor degrees and awards. Martin holds a Bachelor of Arts in Photography and Cinematography Studio Arts and a Bachelor of Science in Graphic Design. From the age of nine he has won a multitude of artistic awards in painting, sculpting, photography and video. Shortly after arriving in Sacramento, he won the prestigious Top Ten Youngest Artists in Sacramento Award. One of his most recent awards was winning the Gold Medal and Second Place at the Wedding Portrait Photographer International event.
Martin has both the education and experience to produce products that will exceed his clients' vision.  Martin continues to acquire knowledge of constantly evolving technology and strives to always adapt. Martin is currently the Creative Director of Photography and Film at CineCrown.
To see more about Martin go to his website at: http://www.cinecrown.com/
---
February Guest - Gary Vautin from GVTV.com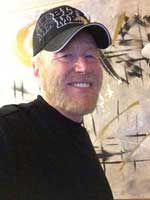 February Guest - Gary Vautin from GVTV.com
Adobe After Effects – Video Secrets Revealed
The technique of compositing different moving video pieces into a finished product doesn't have to be a mystery.  With the explosion of Adobe Creative Cloud users, Master Trainer Gary Vautin provides a look at one of the most powerful tools in the Adobe video arsenal, After Effects.  Improve your show's open. Dress up your commercial's graphic content with movement. 
Take Photoshop pieces and make them come alive.  
Gary Vautin, owner/operator of GVTV, created and authored many of the local commercials you've seen on Sacramento area television for two decades.  He was the original producer/director the California Lottery's Big Spin TV show, and handled the live Super Lotto satellite broadcasts for a dozen years.  Vautin was News 10's Creative Services director before opening his own business, and all along, has been teaching After Effects in the Radio, TV and Film Production Department at Cosumnes River College.
See some of his techniques and ask questions about taking your video project to the next level at next Wednesday's Sacramento Video Industry Professionals meeting.
---
January Guest - Rachel Clark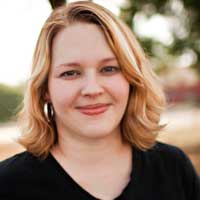 WHY:  We're very pleased and more than delighted to announce RACHEL CLARK as our January presenter
Rachel Clark,  who is an award winning editor/Storyteller 
Topic: What does Preparation, Pre-Production and Organization have to do with Storytelling?   EVERYTHING!!!!
You won't want to miss meeting Rachel and her way of inspiring you to be a better storyteller.
Rachel Clark grew up in the world of production and media, as the daughter of television engineer. She caught "the bug" for production and storytelling at the age of 15, was able to train under some of the most talented and standup people in the business. 
She graduated from California State University, Chico with a Communications/Media Arts Emphasis Degree and has worked with a variety of organizations and nonprofits.
She toured with live stadium and arena event production across the US, creating regional productions for Comcast, and working as the Director of Communication Arts at Bridgeway Church.
Rachel's love of story and understanding of good, efficient production practices combine to create a collaborative, effective process and product.
Rachel is currently the owner and lead storyteller of 54 Films, LLC. She is also a producer and editor on the upcoming feature film, "In God We Trust," in partnership with Kejo Productions, Nu Artifact Films, and Bridgeway Films!!! 
for more information go to : http://www.54films.com/