Tuesday, November 8, 2016 6:00 pm - 7:30 pm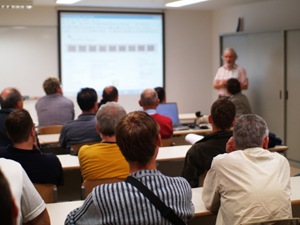 Location:
Access Sacramento, Coloma Community Center, 4623 T Street
Description:
FREE and MANDATORY for Membership
A who, what, where, when and how workshop for all new incoming producers and program providers. Learn the history of Access Sacramento, its rules and regulations as they relate to you and the procedures you'll need to follow for submitting programming.

Orientations are given usually twice a month from 6-7:30 pm. To register, call the front desk at 456-8600 ext. 0.
Please leave your name and phone number in voice mail if no one is in at the time. Bring your questions with you.