Community Radio Coordinator Position Information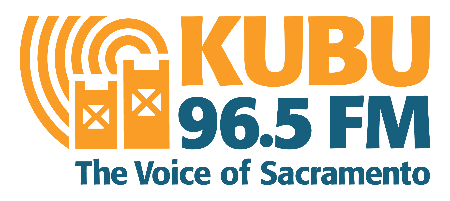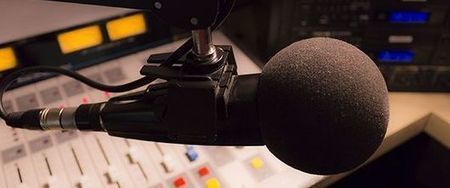 ---
Job Title:
Community Radio Coordinator
Department:
Production 
Reports to:
Executive Director
FLSA Status:
Full-time Non-Exempt
Application Deadline:
July 15, 2021
Work Hours:

Monday - Thursday 11am - 7pm
Saturday Noon - 4pm (one Saturday per month)
---
Summary:
Join our small but mighty crew as we support the Sacramento County community by providing the media skills and the distribution channels that amplify their voices on our low frequency FM radio station KUBU 96.5 FM, on local public access cable television & through our website. The Community Radio Coordinator is responsible for the fluid running of the on-air content and training of the community radio show producers. This fun job includes the following duties:
Essential Duties and Responsibilities: include the following. 
Schedule use of community radio resources including an orderly use of the radio studios by the member volunteers for production of their shows.
Schedule the community radio content on-air for 24/7 playback.
Maintain the records of community radio projects and inventory of resources.
Provide copy and voice, as needed, for the creation of breaks, promos and radio updates. Maintain and freshen these program-day interstitials on a regular basis.
Train community members in radio production skills with the goal that they become independent show producers for KUBU.
Train and mentor radio interns and volunteers with same skills.
Develop and update radio training schedules and materials for use in classes and workshops offered by the organization.
Assist in the community radio awareness of the organization through regular updates in order to promote on social media, and to attend community events as a representative of KUBU when feasible.
Perform basic preventative maintenance on computer assisted radio network, individual computers and production gear, as needed.
Maintain contact with employees, community members and outside vendors in a professional manner at all times.
Regular, predictable attendance is required.
Edit shows as needed using audio software.
Assist with video/audio/lighting equipment lending library check in and out system as needed.
 Other projects may be assigned by Executive Director.
Supervisory Responsibilities:  This position's limited supervisory responsibilities include important mentorship of community members, volunteers, and interns.
Qualifications:  To perform this job successfully, an individual must be able to perform each essential duty satisfactorily. The requirements listed below are representative of the knowledge, skill, and/or ability required. Reasonable accommodations may be made to enable individuals with disabilities to perform the essential functions.
Education and/or Experience: 
High School Diploma or G.E.D. required. Coursework and/or one or more years of experience in broadcasting, cable or closed-circuit playback operation is highly preferred.
Equipment Knowledge:
Working knowledge of computers, radio production equipment for studio and location production situations, computer networks, and ability to troubleshoot equipment. Specific skills include ability to use radio/audio editing and radio scheduling software and must stay current on these skills. Must be able to teach and mentor others in digital radio/audio usage.
Language Skills:
Ability to read and interpret documents such as safety rules, operating and maintenance instructions and procedures. Ability to write professionally and communicate verbally well within the KUBU community.
Benefits: Includes health care insurance and employer contributing retirement plan.
How to Apply:
If interested in this position, please send resume and cover letter that specifies candidate's salary requirements to Access Sacramento Community Media at execdir@AccessSacramento.org by July 15, 2021.  No phone calls please.