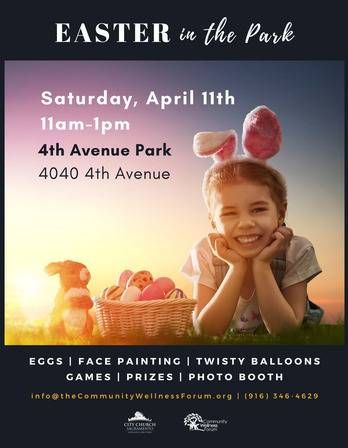 Saturday April 11th, 11am-1pm
Location:
4th Avenue Park
4040 4th Ave.
Sacramento, CA 95817
"Easter eggs and fun go together like peanut butter and jelly, and ham hocks and greens! So, on Saturday, April 11th from 11am to 1pm, bring the kids (and kids at-heart) to a morning filled with Easter eggs and fun! There'll be face painting, crazy balloons and a whole lot more!"