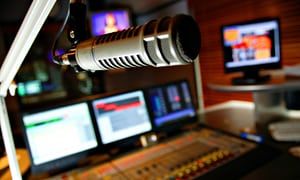 $40 Classes - 4 classes - 2 hours weekly
From March 3rd - March 24th. Classes offered at 10am-12pm or 4pm-6pm on Tuesday.
This workshop is designed to teach you how to produce and perform DJ, news, and interview shows, as well as the
proper use of voice and music for Access Sacramento's over the air KUBU-LP 96.5 FM as well as our existing
cablecast, SAP and Internet streaming. Learn how to use our audio production studio to produce and "air" your
own radio programs. Training sessions are scheduled monthly on the first Tuesday and continue for a total of four
consecutive Tuesdays. Maximum 2 per session.