Yogananda 100 Commemoration: Celebrating a Century of Yoga in the West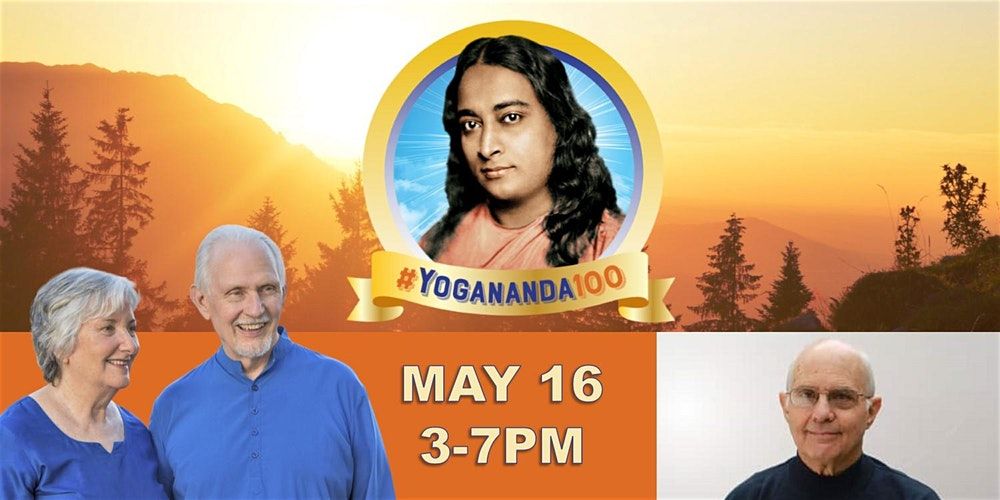 Saturday, May 16th from 3pm-7pm
Location:
Rancho Cordova City Hall
2729 Prospect Park Dr,
Rancho Cordova, CA 95670
"All are welcome for this FREE Celebration of Yogananda's Arrival in America 100 Years Ago. Featuring Ananda Worldwide Spiritual Directors Jyotish & Devi, and Author Philip Goldberg."
• Free Talks and Workshops on Yoga, Meditation and Intentional Living
• Complementary Healing Vegetarian Foods
• Interesting Vendor Booths With Yoga, Meditation and Wellness Products
• Healing Practitioners
• Uplifting Music
• Inspiring Videos and Slideshows
• And much more!
Learn more and get FREE tickets here: http://yogananda-100.org/