2014 PCS Winners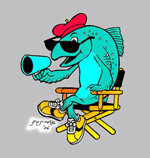 Congratulations! to the 2014 script winners. Questions call 916-456-8600 ext. 0 Follow us and 'Like' us on Facebook at https://www.facebook.com/PlaceCalledSacramentoFilmFestival



by Ilana Hack
hack.ilana@gmail.com
In an endless parade of funerals, one limo driver's life take an unanticipated turn the day Gloria Steinberg speaks to him from the back seat.




by Tony Carrillo Rodriguez
tonyPCSfilm@gmail.com
Hard work brings a Sacramento piano virtuoso the job of his dreams. But can the man making the offer be trusted?




by Adam Chollet
achollet@hotmail.com
Crying "Eureka!" may bring sudden joy---or disaster. One father and son must decide after "The Find" brings an bewildering choice.




by Karen Orcutt
kaorcutt@yahoo.com
When the stress of returning home from war begins to destroy his family, one man's search for hope follows a path he never expected.




by Lonon Smith
lonon.smith@gmail.com
A rediscovered memory of a life in the Gold Rush brings a man face-to-face with a contemporary future, when he sets out to walk "The Labyrinth."




by David Schwartz
david_m_schwartz@yahoo.com
A group of homeless trying to survive along the American River find life closing in on them from two unexpected directions.




by Daniel Paschal
danielleepaschal@gmail.com
One by one the homeless along the river are disappearing. A sharp-witted detective spots a light of truth, but can he penetrate "The Shadow Over Sacramento"?




by Danna Wilberg
thestorybydanna@gmail.com
One mother's Christmas holiday takes a surprising turn when an unexpected visitor suddenly steers "The Story" in a whole new direction.




by Tom Pettit
info@bigbratmedia.com
The source of a young man's super power to affect the speed of time is revealed as he encounters the identities of those closest to him.




by Thuy Pham
myphamily24@yahoo.com
Modern medicine or time honored customs? Expectant Sacramento parents try for balance as their magic day approaches.