2016 PCS Winners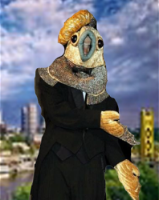 Congratulations! to the 2016 script winners and all those who made the films possible.
Thank you to all who attended the event and supported our local film makers.
For more information call Access Sacramento Main Office M-F 9am - 6pm
Questions call 916-456-8600 ext. 0
Follow us and 'Like' us on Facebook at https://www.facebook.com/PlaceCalledSacramentoFilmFestival

Special Awards presented to the following:
AUDIENCE FAVORITE:  "Regrets" by Larry Menard
PRODUCERS' CHOICE: (Tie)
"Happy Accidents" by Nick Coleman and "Afternoon Delight" by Danna Wilburg
Best Performer in a Leading Role:  Elizabeth "Bunny" Stewart in "Afternoon Delight'
Best Performer in a Supporting Role:  Jesse Jones in "Happy Accidents"
Best Cinematography:  Tim Walton from "Afternoon Delight"



by Danna Wilberg
When love is in the air... some things are best kept secret.
AWARDS: "Producer's Choice" (Tie)
Best Performer in a Leading Role -
Elizabeth "Bunny" Steward
Best Cinematography - Tim Walton




by J. Thomas Schuessler
The secret of life and death arrives like a thunderbolt, but one man may find real truth in an encounter with "The Black Carnation."




by John Maniaci
Clues discovered about Gold Rush era money missing for more than a century spark a quest, but can modern day treasure hunters unravel the biggest secret?




by Eric Sanderson
Letting the leaves fall where they may simply isn't an option when a young girl and her friends put virtue in front of safety.




by Scott Slotterbeck
"Coming back" when you're broken takes time, but a dose of love could be the best medicine.




by Chris Henry
Jimmy Rodriquez is racing into the future while relying on his past.




by Nick Coleman
They screwed up their marriage, now they're screwing up their divorce — and feeling just GREAT about it.
AWARDS: "Producers' Choice" (Tie)
Best Performer in a Supporting Role
Jesse Jones




by Darrell Scheidegger
Murder is no laughing matter... except when it's funny.




by Jeffrey Dym
A downtown Sacramento neighborhood is born from a need for community, thrives in the face of racism, only to be destroyed in the name of redevelopment.




by Larry Menard
Absolution or retribution. For an ex-con, there can be a very thin line between the two.
AWARDS: "Audience Favorite"
This event was on the big screen at the Crest Theatre on October 8, 2016 for our 17th Annual World Premiere of "A Place Called Sacramento" Film Festival.
Thanks to all of you who came out to show your support to our filmmakers and enjoyed the films.
DVD copies are available for sale in the Access Sacramento Office during regular business hours.