Sales & Marketing Representative Position Information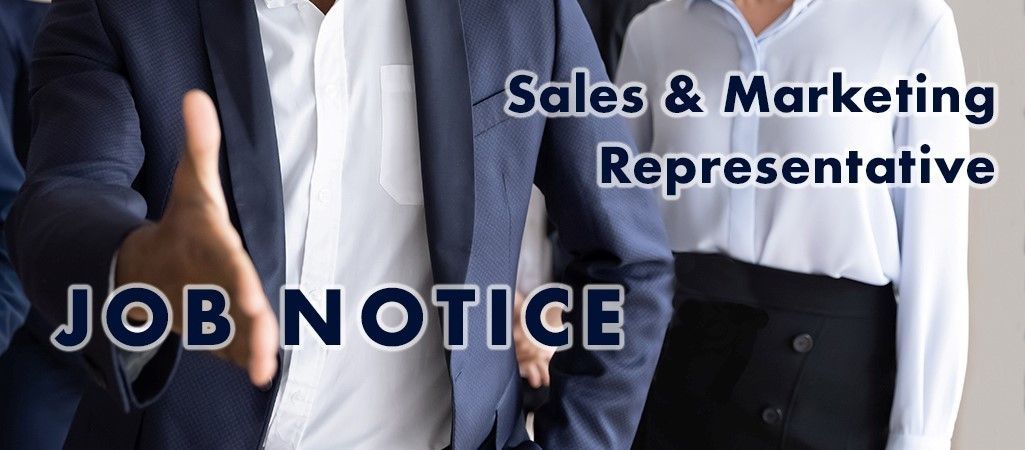 ---
| | |
| --- | --- |
| Job Title: | Sales & Marketing Representative |
| Department: | Sales & Marketing |
| Reports to: | Executive Director |
| FLSA Status: | Non-Exempt |
| Benefits: | 40 hrs/wk, employer-contributed retirement plan, health insurance, hourly rate plus commission incentive, no overtime |
| Application Deadline: | September 15, 2021 or until position is filled |
---
Summary:
The Sales & Marketing Representative, under the supervision of the Executive Director, is responsible for revenue generation through sales and marketing activities to include developing and implementing a new on-air sponsorship program for our local, non-profit cable channels and low frequency FM radio station by prospecting and securing new on-air sponsors.The job includes working closely with the Executive Director to strategize and implement the most effective local marketing program opportunities possible, and working with colleague schedulers to ensure that on-air sponsorship spots are aired as promised.
This sales position also includes securing community event sponsor revenue from organizations and individuals who want to align with Access Sac's mission to strengthen the Sacramento County community through media education and local media distribution on our local non-profit cable, radio and internet platforms.
The right candidate will bring enthusiasm, innovation and a creative approach to expanding our reach in the community, strengthening current relationships, and developing relevant, community centered engagement opportunities, and most importantly, securing sales.
Essential Duties and Responsibilities include the following:
Assess and implement new marketing opportunities to sell underwriting on local cable, radio and online.
Prospect leads through networking at local association mixers and community social organization events, such as area chambers of commerce, Rotary, etc.
Target prospects, cold call, close sales, track and give sponsorship program feedback to management.
Work at off-site locations including fairs, festivals and other community outreach events.
Make brand value presentations to community organization as a spokesperson for the organization.
Facilitate social media posting and advertising strategies that promote local media in order to strengthen Access Sacramento's brand value in the community.
Implement ways to build KUBU and Access Sacramento's social media audiences in Sacramento County.
This job requires both regular, predictable in-office attendance and flexible hours to network and sell, as needed. Thus, this position includes periodic night or weekend hours that support sales activities.
Ability, willingness and means to travel to Sacramento County communities.
Other duties as assigned by Executive Director.
Supervisory Responsibilities:  May supervise production assistants, staff and interns to facilitate sales and marketing initiatives.
Qualifications:  The requirements listed below are representative of the knowledge, skill, and/or ability required.
Education and/or Experience: Three years of sales experience. Related experience in marketing, ad sales, public relations, public access media preferred.
Marketing Knowledge: Skills to create, manage and implement strategic marketing plan documents. Ability to apply big-picture strategic outlook to actions, and have natural marketing and dynamic sales abilities.
Language Skills: Ability to speak effectively before groups of customers or employees of the organization.
Mathematical Skills: Ability to calculate figures and amounts such as discounts, interest, commissions, proportions, percentages, and accounts receivable
Reasoning Ability: Ability to apply common sense understanding to carry out instructions furnished in written, oral, or diagram form.
Ability to deal with problems involving several concrete variables in standardized situations.
Computer Skills: Ability to apply knowledge of internet search engines and the Microsoft Office Suite. Ability to use both Mac and PC computers a plus. Knowledge of basic office equipment should include: Internet and email, copy and fax machines, postage meter and telephone.
Certificates, Licenses, Registrations: A current CA driver's license and proof of auto insurance are required.
Availability: Work hours for this position are generally Monday to Friday 10 am to 6pm (40 hrs). Flexible hours as needed.
Schedule flexibility necessary to include evenings and/or weekend hours as networking and sales opportunities arise.
Physical Demands: Employee must occasionally lift and/or move up to 40 pounds and possess driving vision abilities. Reasonable accommodations may be made to enable individuals with disabilities to perform the essential functions. The inability to cope with a stressful work environment does not constitute a protected disability.
How to Apply:
Please send resume and cover letter that specifies candidate's salary requirements to Access
Sacramento Community Media at execdir@AccessSacramento.org by September 15, 2021. No phone
calls please.