Video Editing Instructor

Video Editing Instructor Application deadline: July 9, 2018 or until position is filled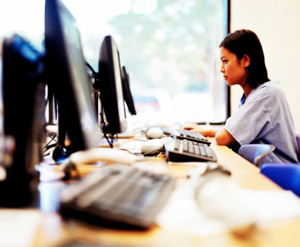 | | |
| --- | --- |
| Job Title: | Video Editing Instructor |
| Classes: | Editing - Final Cut Pro X and/or Adobe Premiere (Optional - Multiple Camera TV Studio Production) |
| Department: | Production |
| Reports to: | Director of Production and Training |
| Hours: | Part Time - 4 hours/week/class - evening and weekends maybe required |
| Start Date: | August 11, 2018 |
| Schedule: | Entry level |
| Deadline | July 9, 2018 or until position is filled |
Summary: The Video Editing Instructor is responsible for leading training workshops or classes and assisting community groups and individuals in understanding the equipment use and processes for production of programs or materials programs or materials for presentation on Access Sacramento's television and radio channels of the Sacramento Cable systems by performing the following duties personally or through subordinate supervisors.
Essential Duties and Responsibilities:
Competence & Teaching Ability in the current version of Apple's Final Cut Pro X and/or Adobe Premiere.
Experience and capacity to teach multi-camera TV Studio production
Creates instructional materials in support of scheduled workshops or classes as assigned.
Presents operational instructions in proper equipment use in TV studio or field operations.
Ensures appropriate understanding by members and students in all safety processes and procedures in equipment and facility use.
Assists individuals and groups in the design of their productions including producing and directing, scripting, audio and lighting, editing camera operations, graphics, etc,.
Actively assists beginning or newly trained groups/individuals by offering advice or playing an active role in productions.
Provides basic assistance to community members and supervises as necessary use of production facilities and equipment.
Provides basic engineering assistance to community members/public access users.
Assists in ensuring members and students understand Access Sacramento's Operating Rules and Procedures, and the programming requirements and prohibitions listed in the Statement of Compliance.
Instructs on all production policies and procedures as created for the safety and convenience of the members and the Production department.
May facilitate in portable equipment check in and check out for qualified community members.
Maintains contact with employees, community members and outside vendors in a professional manner at all times.
Regular, predictable attendance is required.
Additional duties as assigned.
Supervisory Responsibilities:  Assists as needed with supervision of student interns in the Production department, assists in training employees/interns; assigning, and directing work; addressing complaints and resolving problems.
Qualifications:  To perform this job successfully, an individual must be able to perform each essential duty satisfactorily. The requirements listed below are representative of the knowledge, skill, and/or ability required. Reasonable accommodations may be made to enable individuals with disabilities to perform the essential functions. Software instructors must have one year experience using software for broadcast. Equipment instructors must have one year experience to support the class being taught. Classroom teaching or tutoring experience preferred.
Education and/or Experience:     Associate's degree (A.A.) or equivalent from two-year college or technical school; and/or six months to one year related experience and/or training; or equivalent combination of education and experience. Coursework and/or experience in telecommunications is highly desirable.  Working knowledge of television production equipment, set-up on location, safe use of equipment, and proper storage handling both in the office and on location are essential skills. Previous teaching experience preferred.
Language Skills:     Ability to read and interpret documents such as safety rules, operating and maintenance instructions and procedure manuals. Ability to write routine reports, and correspondence. Ability to speak effectively before groups of customers or employees of the organization.
For more information, contact the Access Sacramento Executive Director, Gary Martin.
HOW AND WHERE TO APPLY
Applicants must submit:
(1) A detailed letter of introduction (describing the degree to which their experience, knowledge and skills match the identified duties and responsibilities, minimum employment standards and requirements, and desirable qualifications of this position, and specify starting salary requirements);
(2) A current resume;
(3) A complete, signed Access Sacramento Job application 
Submit application materials described above as PDF Format Documents in an e-mail message to jobs@AccessSacramento.org  Materials may also be delivered or mailed to: Access Sacramento, ATTN: Job Application, 4623 T. Street, Suite A, Sacramento, CA 95819
For more information contact:

Gary Martin, Executive Director

Access Sacramento

(916) 456-8600 ext. 100