Music 2 Hues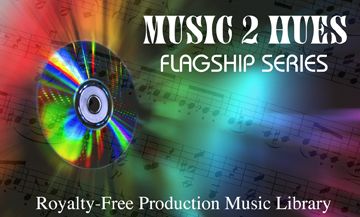 Music 2 Hues, a leading supplier of Production Music & Sound Effects to the Film, Video, Animation, & Multimedia Industries has just announced a new royalty free music product series promotion. Andy Wells, Creative Director of Music 2 Hues says, our new "Track of the Week" series promotion is designed to help clients get a brand new royalty free music track at a low price point every week. Starting on October 20th, every Sunday we will offer a brand new previously unreleased royalty-free music track for just $9.95. These tracks are not part of any existing current title in our library, they are all brand new compositions that have been composed specifically for this promotion. This promotion will end on December 29th, 2013.
In addition, our new updated Music Download Center offers the ability to purchase individual tracks from all of our current Flagship Series titles, or entire CD categories with just one click in either Mp3 or Wav file formats. For just one price, clients will get all the edited versions of any one music track, including the full length theme, and any 30 and 60 seconds versions when available. New production music will be added monthly.
Music 2 Hues is a leading supplier of Production Music & Sound Effects to the Pro Sound, Film, Video & Multimedia Industries.  Offering over 2500 instant online downloads in both Mp3 and WAV file formats in our new Music Download Center, as well as over 100 Flagship Series audio CD's, our music lines cover numerous genres for the video or multimedia editor. Download single tracks or whole CD/Categories instantly. Please visit our website for more information as we release new products on a monthly basis.