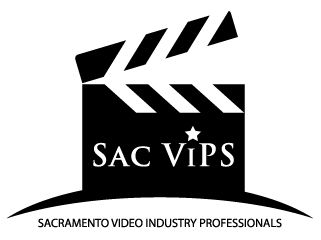 Vision Statement: The Sacramento VIP's are the premiere resource for providing ongoing education in the film and media community and facilitating professional relationships.
---
We are the Sacramento Video Industry Professionals
The SacVIP's share information, explore new technology, promote learning & collaboration, & encourage professional growth. The VIP's focus on continued education with post-production tools from companies like ADOBE, APPLE, SONY, Grass Valley & AVID but we strive to enhance our knowledge of ALL media processes, production gear, & industry trends. The SacVIP's were originally a Final Cut Pro User Group but have expanded to be an all-inclusive industry resource.
We meet on the last Wednesday of the month at the Coloma Community Center, located 4623 T Street, Sacramento CA and starts promptly at 7 pm. Come early to meet, greet and have some snacks.
In addition to serving refreshments, we offer *door prize drawings* with industry related prizes from our sponsors and networking with our peers. To get on our private email list and receive our newsletter, contact Laura at SacVIPs@AccessSacramento.org.
We will never share or sell our list or provide information to third part vendors
The Sacramento VIP's award door prizes at each meeting that are freely donated by video industry related vendors. The winners of those prizes are fully responsible for any taxes related to the prize. The Sacramento VIP's do not offer any warranty on prizes, nor are we responsible for protection from technical failure. Winners should contact the Vendor directly.
For more information about Sacramento VIPs email us at: SacVIPs@AccessSacramento.org