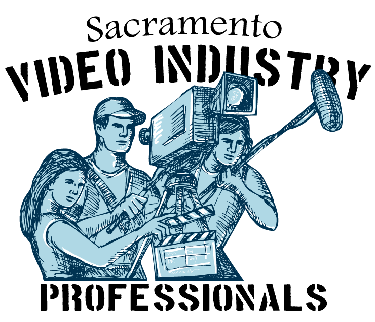 Bookmark this page and check back often for the most recent news on upcoming guests, events and meetings.
Sacramento Video Industry Professionals (SacVIPs) meet on the LAST Wednesday of the month at the Coloma Community Center.
Check us out on Facebook and follow us on Twitter!
October 2017 - Special Guest - Tyler Zacharia
Business Side of Show Business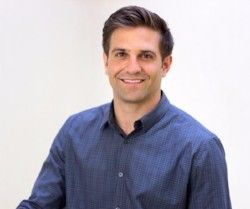 As we close out our 11th year we want to go out with a dynamite speaker, Tyler Zacharia.
This is an Invitation Only evening. To get on the VIP list, please email your request to laura.sacvips@gmail.com. We are limiting the seating to provide ample time for Q & A as well as one-on-one with Tyler, so get on the list early.
Tyler in a very short career is the Executive Producer of:
2017 - Waiting for the Miracle to Come (executive producer) (completed) 
2016 - Silence (executive producer)
2016 - The Ticket (executive producer)
2016 - Wildflower (executive producer) 
Tyler is a rare breed in that he is humble and fully qualified to present on the business side of show business. Tyler is adept at funding, managing and promoting million dollar budget films. Tyler will share on his journey, albeit unusual in that he 'fell into the business' and his business acumen which serves him well in Executive Producing. Unlike many in this business, Tyler continues to be grateful and stays grounded while dealing with Hollywood execs and A-listers like Liam Neeson, Olive Platt, Dan Stevens, Jessica Bell, Charlotte Rampling and Willie Nelson. 
This is an Invitation Only evening. To get on the VIP list, please email your request to laura.sacvips@gmail.com. We are limiting the seating to provide ample time for Q & A as well as one-on-one with Tyler, so get on the list early.
October 25th, at 6:45 pm (New time). Our $5 admission gets you a seat, beverages and snacks.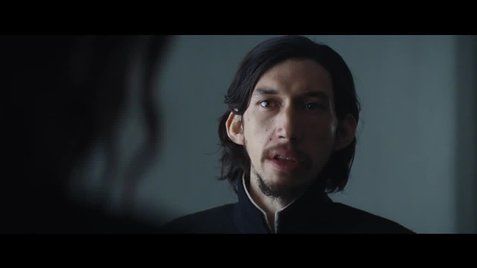 Bio:
Tyler has roots in Sacramento and desires to give back and share generously of his time and expertise.
Tyler Zacharia is an established finance and entertainment executive. He has led the financing and production of several films since 2014, and most notably executive produced Martin Scorsese's Silence as well as the critically acclaimed film "The Ticket" starring Dan Stevens. Serving as the US head of production company Fabrica de Cine, he is currently in production on "The Professor and the Madman" starring Mel Gibson and Sean Penn, as well as "The Irishman" directed by Martin Scorsese and starring Robert Deniro, Al Pacino and Joe Pesci. He is an active board participant on a number of high growth entertainment companies, including the alternative content distribution company Tugg.com.

Prior to entering the entertainment world, Tyler spent 8 years living and working in Beijing, China, serving as Vice President of Schulze Global Investments, a global emerging markets private equity firm. During his time there he led or participated in over 19 direct equity investments in 6 countries across 4 continents. In addition to leading the China operations, he helped expand the business and build teams in Ethiopia, Brazil, and Mongolia.

IMDB
Join us for this special evening on October 25, 2017 at 6:45 PM (doors open at 6:30 PM) at the Coloma Community Center Auditorium at 623 T Street, Sacramento, CA.
Our calendar for next year will be a surprise. Our first meeting in 2018 will be announced in our newsletter so Stay Tuned.
Admission donation is $5. Come early and socialize with other Sacramento "Video Industry Professionals" (SacVIPs). 
For more information go to our SacVIPs News page or to share your comments or concerns - contact us at SacVIPs@AccessSacramento.org.
---
---
Special Announcements
Local Prop Resources Available
Handful of assets available to rent for movie productions if needed.
If you should ever need any of these, or have any questions, please feel free to contact ggtyler@gmail.com.
To learn more go to www.technotoytuning.com
Can You Help?
Let us know if you have a project or issue you would like some help with and we will put it here for you. Please send requests to SacVIPs@AccessSacramento.org.
---
Learn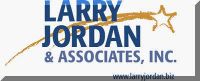 Check out this FREE online webinar, as well as other tips and training on Larry's site.
Choosing the best Computer for Video Editing:

Which computer specs for video editing are important and need to be considered before you invest your money in the right computer? Check out this Quick Guide.
Here are some other videos from this site:
Professional Video Camera Accessories This 2016
Explainer Videos: A Must for Your Startup
Learn how to make an explainer video and check out some explainer video examples
Create 360 Degree video - step by step guide
---
John Mahan brought this very interesting article to our attention:
News from Jim Tierney; Digital Anarchy.  When Jim spoke to the VIP's in May, he mentioned additional FREE training and now, here it is! Time Lapse Tutorials As mentioned, there's some great new tutorials on creating time lapse videos. There's five in total and take about 45 minutes to go through completely. It takes you through my entire process of shooting time lapse from setting up the camera to stabilizing the images.
Very interesting article related to shooting with tricks in perspective.
Check out the following websites for upcoming events and information:
---
Local groups you may be interested in!
Sony EX1 Owners & Users Group
---
PHOTOSHOP KEYBOARD SHORTCUTS (default shortcuts)
---
For Sale
We do not take responsibility for any purchases made through this.  The item is strictly between you (the buyer) and the seller.
Have stuff to sell? Email us at SacVIPs@AccessSacramento.org.