September 2017 - Special Guest - Robert Lee Grant
Steps to go from Film to Mini Series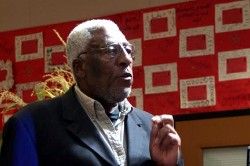 Did you ever wonder what it would take to create a mini series? 
Have you tried? or thought about it?
Many of you have already created a movie or a television show but what about taking the next step. 
Robert Grant will share with the SacVIPs and NCFC members a presentation where he will discuss the process of changing your film content into a mini series. Grant will talk to you about the process he went through in moving a normal 90 minute documentary film which he created and what he had to do to turn it into a four-hour mini series for television.  
Grant intends to introduce the six central characters of his film with short video sequences to help visually.  The central figure of the film is African American James P. Beckwourth. Join us for an interesting evening that will help you to decide to take the plunge into making your own mini series. 
After the presentation we have scheduled time for Q & A so bring your questions.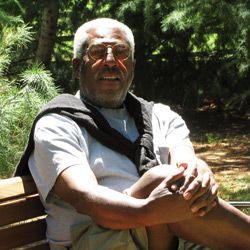 Bio:
Robert Lee Grant has a Ph.D. in Business Economics and a Filmmaker/Manager.  Grant has entered many film festivals all around the country and received Awards for his documentary work. One of Grant's recent work was "Gold Rush Generation".  
Here is a recent link of Robert Grants' work:
http://gooddaysacramento.cbslocal.com/video/program/1098/3631416-gold-rush-generation/ 

Trailer: https://youtu.be/3ANeD7rlx2E
Join us on September 27, 2017 at 7:00 PM doors open at 6:30 PM) at the Coloma Community Center Auditorium, 4623 T Street, Sacramento, CA.
Admission donation is $5. Come early and socialize with other Sacramento "Video Industry Professionals" (SacVIPs). 
Below is a list of additional information and awards that Grant has received.
Film – "Nourishing The Kids Of Katrina – The Edible Schoolyard"
                        produced & directed by Robert Lee Grant                         
List of Film Festivals Screened & Awards in 2010
http://www.caindiefilmfest.org (Orinda, CA)
http://davincifilmfest.org (Corvallis, Oregon)
http://www.honolulufilmfestival.com (Honolulu, Hawaii)
          * AWARD
Silver Lei Award for Excellence in Filmmaking
http://www.lakecountyfilmfest.com (Illinois)
http://www.texasblackfilmfestival.com (Dallas, Texas)
http://www.accoladecompetition.org (San Diego, CA)
           * AWARD -
"Award of Excellence: Feature Documentary"
http://www.seff.us (Sonoma Environmental, Sonoma, CA
http://www.gsff.org (New Jersey)
http://AtlantaFilmFestival.com. (Atlanta, GA)
http://www.londonindependent.org/ (London, England)
      *AWARD
"Best International Documentary"
www.onlocationmemphis.org (Memphis, Tennessee)
http://www.trueindependent.org (Seattle, Washington)
http://www.lvfilmfest.com  (Las Vegas, NV)
http://www.cannesfest.org/ (Cannes, France)
http://www.globians.com (World & Culture Film Festival) (Berlin, Germany)
http://charlottefilmfestival.org (Charlotte, North Carolina)
*Award
"Best Short Documentary " 
http://www.charlottefilmfestival.org/2010/announcing-our-award-winners
---
August 2017 - Special Guest - Paul Young
Outdoor Lighting Tips & Techniques for your next shoot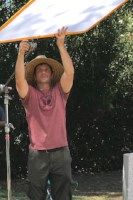 Paul will be presenting on Sculting with light with an emphasis on outdoor lighting. He will bring videos and pictures of lighting work on sets he has done. Paul speaks the language of lighting, specular, highlight and shadow.
This presentation will be discussing gear, instruments, and techniques used in lighting exterior daylight situations. For time purposes we will be excluding powered devices like hmi's and battery powered leds. (However, we will be including an important phone app.)
This will be from a gaffer's perpective and how that role functions on set as well as interacts with the DP and director.
Paul and Todd setting up for shoot
Bio:
Paul Young started in the business in 2012. He worked his way from Grip to Gaffer on to DP and finally Writer/Director. Providing commercial work since 2014. In 2015 he wrote and directed his first feature film: A Devil's Game. He is currently working on his second feature film script; A Necessary Evil
IMDB.com http://www.imdb.com/title/tt2251106/?ref_=nv_sr_6
Join us on August 30, 2017 at 7:00PM (doors open at 6:30PM) at the Coloma Community Center (Auditorium), 4623 T Street, Sacramento, CA.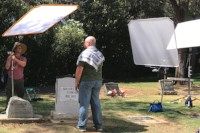 ---
July 2017 - Special Guest - Mike Carroll Go PRO as your A Camera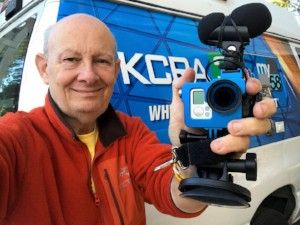 Many people think if the GoPro as a gimmick camera, a B-camera. Carroll thinks of it as an amazing tool and he has been exploring using the GoPro as his A-camera. Thinking of the incredibly powerful GoPro as a camera on par with Cinerama and Imax.
Carroll states that he would go for the GoPro. Carroll reluctantly joined the GoPro wave when his sister sent him one she was not using. Up to that point Carroll thought of them as toy cameras. Gimmick cameras. A camera for getting weird shots and for playing with. But once Carroll got his hands on one and saw the wide perspectives that could be achieved with it, Carroll started using it in his every day news shooting. Not for goofy angles or funky shots. Carroll started using the GoPro as an A-camera, for shooting all of his B-roll footage. Carroll has even shot a story using nothing but GoPro, and he is going to do more. Carroll views the GoPro as a revolutionary development in cameras. As involving as Imax. A camera that puts the eye of the viewer directly into a story. And a people's camera, because it is so affordable, there is no reason people who want to be filmmakers cannot afford to have one.
Carroll will bring his two GoPros and the GoPro gear he uses, and play clips from news stories that have aired on KCRA where  GoPro plays a role as the third-eye in storytelling.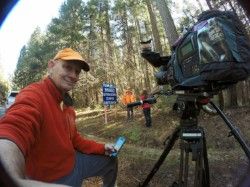 Bio:
MIKE CARROLL is a TV news cameraman & contributing reporter at KCRA-3 TV News, where he has been since 1989. He is also a one-person/no-crew filmmaker of two feature-length independent films, and author of two books: Naked Filmmaking: How To Make A Feature-Length Film--Without A Crew--For $5,000 Or Less and Breaking Into TV News. He is currently working on his third book. For more information, please visit mikecarrollfilms.com 
IMDB.com http://www.imdb.com/name/nm2201821/?ref_=nv_sr_1
Join us on July 26, 2017 at 7:00PM (doors open at 6:30PM) at the Coloma Community Center (Auditorium), 4623 T Street, Sacramento, CA.
---
June 2017 - Guest - Aaron Leong
Tips from Aaron Leong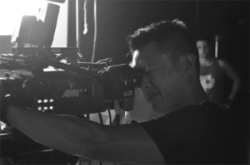 Aaron is a director and a cinematographer or director of photography/imaging based in Sacramento, California and offers his production services with gear and a crew ready to serve your needs.
As a director, Aaron guides stories from pre-production through post-production allowing it to be told thoroughly with absolute audience in mind. He believes this to be a collaborative process in working with other departments such as camera, production design, lighting, audio, and so on into post. On set very few things will stress him out. Aaron takes pride in himself in that he is a problem solver and the last thing a crew needs is a stressed out director that can't make a clear, logical decision. With his theatre training and film school backgrounds he finds communication a very valuable tool. Being able to communicate to actors and other talent the needs for any given scene is as important as it is to communicate clearly to his crew the technical aspects of filmmaking.
As a cinematographer or director of photography/imaging, Aaron designs lighting schemes along with camera work to create an aesthetic custom suited for your specific project. Again, with audience in mind, Aaron aims to create emotions specific for each scene of each production. Aaron uses various means of communication with the director throughout the filmmaking process, providing clear guidance to his crew as to how any given shot is supposed to look.
Join Aaron as he walks you through some of his processes and learn some tips as well.
Bio:
Aaron Michael Leong grew up in Benicia, CA where he attended middle school and high school. Upon graduation he attended San Francisco State University where he finished in Theatre Arts with a double emphasis in Performance and Directing.
Aaron has performed in theatre for SF State's main stage productions, Ancient Chinese Secrets Theatre Company, Breaking Ground Collective Theatre Company, Kaiser Permanente's Educational Theatre Programs and other smaller theatre companies. He has also done costumes, make-up, and lighting for theatre and has even stage-managed.
With a strong background on and around the stage, Aaron slowly transitioned to work in front of the camera; acting in films, independent features and shorts, and commercials. His resume also includes voice over work.
From there he moved behind the camera, starting a video production company in 2002. His company, 4th Wall Productions, was focused on weddings and other events, however, the company has progressed to accommodate narrative shorts and features, commercials, promotional videos, reality and documentaries from pre to post.  Because of his martial arts background, he has also done fight choreography and stage combat in some theatre productions and independent shorts.
Aaron has studied under renowned cinematographers such as Yuri Neyman, ASC, Vilmos Zsigmond, ASC, Dean Cundey, ASC, David Stump, ASC, and Suki Medencevic, ASC. He is capable in previs, creating and generating aesthetics and LUTs for production, lighting for visual effects, virtual cinematography, image management from pre-post, and color correction.
Aaron is currently represented by Cast Images Talent Agency in Sacramento, and SF Casting and Nancy Hayes Casting, both in San Francisco.
Aaron currently resides in the Natomas area of Sacramento with his beautiful wife and 2 beautiful young children.
Follow Aaron on Twitter:   @AaronMLeong  Or go to his website at https://aaronleong1228.wordpress.com/
---
May 2017 - Special Guest - Kathleen Dodge
FILMING TIPS TO CONSIDER BEFORE YOU BEGIN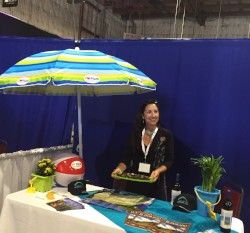 Do you know how to get a permit for your next film?
Do you need a location to fit your script and need help
finding it?
Do you make safety a priority on your set at all times or know how to at some locations?
Join us for a very informative evening with special guest Kathleen Dodge,Film Commissioner, from the 
El Dorado Lake Tahoe Film & Media Office.
Dodge will be sharing information about how to get the needed permit or help for your next film and do things to prevent getting fined.
If you are a filmmaker or are thinking of becoming one this will be an evening of important information.
Bio:
Kathleen was born in the mid-west.  After attending college she relocated to Southern California where she began her career in the film industry as an NBC Page.  After more than a decade of working in film and entertainment in the Los Angeles area she and her family made the move to Northern California. 
She proposed the concept of a Film Commission to the El Dorado County Chamber of Commerce.   The proposal was accepted by the El Dorado County Board of Supervisors and Kathleen was hired to run the office, under the management of the Chamber of Commerce. 
She has been in her position, as "Executive Director of the El Dorado Lake Tahoe Film & Media Office" for nearly 25 years.  During that time she has worked to bring over 500 projects to the community with an economic impact of over $50 million dollars and a return on investment of over 2000% to El Dorado County.
Each Spring her office holds the" I Y Film Industry Mixer" as a community service and free networking event for filmmakers in the region. Information on that event and how to list yourself at (no-cost) in the Northern California Reel Directory can be found at the website www.filmtahoe.com
---
April 2017 - Special Guest - Mark S. Allen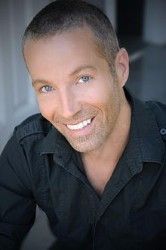 SETTING THE RECORD STRAIGHT - TALES FROM PRESTON CASTLE
Was the set of Apparition haunted and did things go bump in the night?
Do you ever wonder if you have what it takes to make A SAG feature your first film?
Spend the evening with the Sac VIP as we interrogate I mean interview the one and only Mark S. Allen.
Setting the Record Straight in Night Tales from Apparition.
You've seen him on the morning news, watched him on Mark At the Movies, now come hear the him, the man...transparent, honest, forthright and interminably funny.
This will be one evening you won't want to miss. 
Bio:
Mark S Allen is a writer-producer of the horror movie APParition, starring Kevin Pollak and Mena Suvari. He is also executive producer/host of the syndicated movie show EXTRA BUTTER TV. He's a radio host and part of the revolutionary digital first tv morning show MORNING BLEND on ABC10.
His career started at ABC10, hosting the National show SCRATCH with Lisa Ling. He went on to win three Emmy Awards and was host of his own show for two years on Comedy Central. His movie show airs in 27 countries and 168 million homes worldwide both on AFN and TEGNA owned ABC station. He's logged over 25,000 hours of live local television as well as visiting the sets of countless blockbusters all over the World. He has been Mark Zuckerberg's guest at the Facebook campus on numerous occasions to host celebrity movie screening Q&As and has done the same for two California governors. He has a Guinness World Record for jalapeño pepper eating, and the local record for most bones broken on local TV; in fact, he defied recent great white shark attacks in the San Francisco Bay by swimming all the way from the Bay Bridge to the Golden Gate Bridge on live TV. His book "100 THINGS TO DO IN SACRAMENTO BEFORE YOU DIE" is in bookstores throughout California and is an Amazon certified #1 new release. Mark has returned to his TV home, ABC 10 and is a prominent part of the morning and evening shows.[1] and graduated from Permian High School the school and era in which the New York Times best-selling book "Friday Night Lights" was written.
Allen has been quoted as saying he watched a lot of TV, mainly adult shows like The Tonight Show Starring Johnny Carson, The Bob Newhart Show and The Mary Tyler Moore Show. These shows later served as inspiration to him in his career.[2]
In college, he studied theater arts, transferring from Texas Wesleyan University to California State University, San Bernardino to UCLA and finally to Sacramento State University, where he finished his degree. All the while, he continued working radio jobs, hoping somehow to parlay that into television.
Years later he went back to Odessa with director Peter Berg and Billy Bob Thornton to host a national TV special on the World premiere of the feature film based on the book.
for more information about Mark S. Allen go to IMDB http://www.imdb.com/name/nm0020811/
---
March 2017 - Special Guest - Gary Davis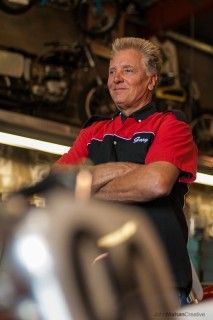 Gary Davis, stuntman, will be our guest speaker in March. Have you ever wondered what it takes to be a stuntman? What it takes to find a good one? Maybe you just need to know what exactly you are looking for to add a special piece to your current film or a future one. Is additional or special insurance needed to include a stunt person? If you have answered yes to any of these questions you will want to mark your calendars for March 29, 2017 at 7pm to help us welcome Gary Davis to the SacVIPs meeting. Davis will be here to share his experience and knowledge about being a stuntman. 
Bio:
Gary Davis was born on September 11, 1951 in Los Angeles, California, USA as Gary Charles Davis. Davis is known for his work on Terminator 2: Judgment Day (1991), X-Men: Days of Future Past (2014) and Independence Day (1996). To see more of the films Davis was part of check out his IMDB page.
Gary Davis (Stuntman) for many years was know for his elaborate Christmas display, known as "Toyland," which drew large crowds to his Woodland Hills home (which he sold in 2000).  Davis graduated from Del Oro High School in Loomis, California. Davis currently has a home in the Auburn, California area. Davis has a Bachelors of Science in Electronics Engineering with a minor in Physics from Arizona State University where he graduated in 1972.
Check out some of his videos at:
https://www.youtube.com/results?search_query=gary+davis+stuntman
IMDB info at http://www.imdb.com/name/nm0204629/?ref_=nv_sr_1 
---
2017 February Special Guest - Mamie Jean Calvert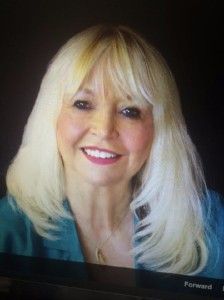 Self-Distribution Tips for Today's Filmmaker
Mamie Jean will be sharing her experience and tips for navigating the minefield of SELF DISTRIBUTION  in today's media/social media driven world. Mamie Jean will share with us the process of how she made a movie, sold it on the market here in the states and then remade it again to sell on the foreign market. Mamie Jean will be explaining how she in some cases had to make various changes such as add a new name, edits and even posters in order to sell her films. We don't want to give away all the tips she has in store for you now so join us in giving Mamie Jean a warm welcome at the Sacramento VIPs meeting on Wednesday, February 22, 2017 at 7:00pm (doors open at 6:30pm).
If you want to know more about Mamie Jean just continue to read her bio here:
Mamie Jean's Bio:
MAMIE JEAN, aka Calvert/Depew, a member of the Producer's Guild for many years. She produced and wrote "In the Eyes of a Killer," which was sold to Monarch  Films and is also available on Amazon and pay-per-view. "In the Eyes of a Killer" won 12 awards, including Best Picture, Best Actor, Best Feature, Best Thriller, and Best Editor. The movie, directed by Louis Mandylor, stars Louis Mandylor ("My Big Fat Greek Wedding"), Costas Mandylor ("SAW" franchise), Gwendolyn Edwards ("The Last Confederate"), James Marshall ("A Few Good Men), and Petri Hawkins-Byrd (Judge Judy). Her new movie, "The Magic of Christmas II," has been released and is selling at Walmart, Best Buy, Barnes & Noble, and other locations. In addition, Mamie Jean recently produced and directed "Marvin's Business Trip." Also in production is "Catch It, Cook It, Eat It." She is one of the producers of "The Adventures of Sandi and Stevie." She recently finished another script and is currently filming "A Magical Christmas." "Annabel Lee, a Tragic Love Story," which she wrote and produced, can be seen on youtube; this short feature won two awards.
Mamie Jean won Writer of the Year for the script "Sunshine" and Best Screenplay for the script "Murder by Design." She recently finished her first music video of a song she wrote, "Delta Breeze." Another project, "Boat Flipper," won best TV reality show in 2014. She has finished her first book, "Tales from Inside the Outhouse."
Mamie Jean was a stand-up comedian for many years and has a CD out called "Kentucky Fried Laffs." Some of her work can be found on Amazon, Channel K, the Son of Channel K, and Bachelor Pad.
Mamie Jean has been in many movies, including "Thelma and Louise," "Point Blank," "Barton Fink," and "Dead Again," and the 1991 television version of "Whatever Happened to Baby Jane." Most recently she appeared in "In the Eyes of a Killer," "Bad Faith" (she was one of the executive producers), and "A Magical Christmas."
Mamie Jean is in production of documentaries "Snow Line Hospice," "Grandma's Hugs," and "Traveling and Fishing the High Sierras." Scripts in preproduction include working titles "Christmas Time in Pixley," "Midnight," and "The Magic of Love." In addition, Mamie Jean is writing a screenplay based on local writer Nan Mahon's book, "Blind Buddy and Mojo's Blues Band."
Find her on www.imdb.com
Learn more about Mamie Jean at:   askmamiejean.com.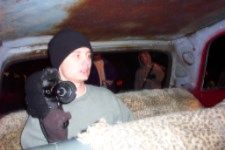 We also heard by Jonathan Morken. Jonathan shared some of the links he discussed on distribution so you can venture out and learn on your own. 
Here are the links from that night:
He also shared a video from youtube.com - check it out Kung Fury
Watch upcoming newsletters for an training on Distribution.
---
2017 January Special Guest - Bill Swan - Big Table Media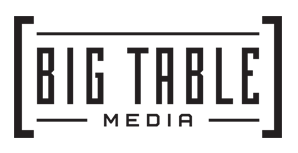 Trying to figure out Bill Swan's rather circuitous career is a study in futility. It's probablyasier to simply consider the possibility that if you were to look up the phrase "Jack of All Trades" in Funk & Wagnalls New World Dictionary, you would probably find Swan's picture.
Swan's is a career journey that includes:
TD, Audio, Camera and Slomo for over 500 live sporting events including the 1988 Olympic Games in Seoul for NBC and the 1992 Goodwill Games in Seattle for Turner Sports.
Sound man for dozens of documentaries that have taken Swan from the mountaintops of Oregon to the subterranean tunnels of the Nuclear Test Site in Nevada, as well as slightly more exotic locations like Lusaka, Zambia and Dar es Salaam, Tanzania.
Live directing assignments that include cooking shows for Scripps Networks, Game Shows, Live variety shows, Sports broadcasts, Comedy specials, and Kings pre and post-game shows.
Numerous editing assignments including Emmy Award winning long form documentaries for PBS and award winning promos for KCRA.
Freelance credits for rock concerts, presidential conventions and debates, parades, and corporate events for Apple, Hewlett Packard, Chevron, PG&E, SAP, and many other clients.
Executive producer credits for over 800 nationally broadcast programs through his company Big Table Media.
On this upcoming evening Swan's ambition is not to lecture on what he's done and where he's been, but rather to engage the audience to find out what they want to create for themselves and their careers. The intention of the evening will be to create and motivate.
To see some of Bill Swan's work go to http://bigtablemedia.com/
Join us and help welcome, Bill Swan on Wednesday, January 25, 2017.
Doors open at 6:30pm and the meeting starts at 7pm.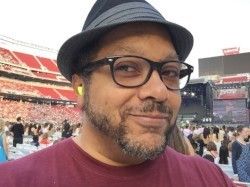 Sac VIPs is proud to showcase Access Sacramento's new HDTV remote production truck the the September meeting. With funding from the cable commission, Access Sacramento's Hometown TV and Game of the Week events are looking better than ever.
You can check out the audio booth and the video control room with it's For-A switcher, Newtek 3-Play instant replay, Compix character generator and Panasonic 3800 cameras. Access Sacramento Executive Director Gary Martin will talk about how to get your non-profit event recorded for cable tv for free using an easy grant application.Plus, find out about HD expansion plans for the full Access Sacramento facility.
Find out how the content you're creating already can get an even wider audience.
For more information, contact Access Sacramento at 916-456-8600 or visit at AccessSacramento.org 
---