July 2017 - Special Guest - Mike Carroll Go PRO as your A Camera
Many people think if the GoPro as a gimmick camera, a B-camera. Carroll thinks of it as an amazing tool and he has been exploring using the GoPro as his A-camera. Thinking of the incredibly powerful GoPro as a camera on par with Cinerama and Imax.
Carroll states that he would go for the GoPro. Carroll reluctantly joined the GoPro wave when his sister sent him one she was not using. Up to that point Carroll thought of them as toy cameras. Gimmick cameras. A camera for getting weird shots and for playing with. But once Carroll got his hands on one and saw the wide perspectives that could be achieved with it, Carroll started using it in his every day news shooting. Not for goofy angles or funky shots. Carroll started using the GoPro as an A-camera, for shooting all of his B-roll footage. Carroll has even shot a story using nothing but GoPro, and he is going to do more. Carroll views the GoPro as a revolutionary development in cameras. As involving as Imax. A camera that puts the eye of the viewer directly into a story. And a people's camera, because it is so affordable, there is no reason people who want to be filmmakers cannot afford to have one.
Carroll will bring his two GoPros and the GoPro gear he uses, and play clips from news stories that have aired on KCRA where  GoPro plays a role as the third-eye in storytelling.  
Bio:
MIKE CARROLL is a TV news cameraman & contributing reporter at KCRA-3 TV News, where he has been since 1989. He is also a one-person/no-crew filmmaker of two feature-length independent films, and author of two books: Naked Filmmaking: How To Make A Feature-Length Film--Without A Crew--For $5,000 Or Less and Breaking Into TV News. He is currently working on his third book. For more information, please visit mikecarrollfilms.com 
IMDB.com http://www.imdb.com/name/nm2201821/?ref_=nv_sr_1
Join us on July 26, 2017 at 7:00PM (doors open at 6:30PM) at the Coloma Community Center (Auditorium), 4623 T Street, Sacramento, CA.
June 2017 - Guest - Aaron Leong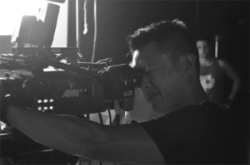 Tips from Aaron Leong
Aaron is a director and a cinematographer or director of photography/imaging based in Sacramento, California and offers his production services with gear and a crew ready to serve your needs.
As a director, Aaron guides stories from pre-production through post-production allowing it to be told thoroughly with absolute audience in mind. He believes this to be a collaborative process in working with other departments such as camera, production design, lighting, audio, and so on into post. On set very few things will stress him out. Aaron takes pride in himself in that he is a problem solver and the last thing a crew needs is a stressed out director that can't make a clear, logical decision. With his theatre training and film school backgrounds he finds communication a very valuable tool. Being able to communicate to actors and other talent the needs for any given scene is as important as it is to communicate clearly to his crew the technical aspects of filmmaking.
As a cinematographer or director of photography/imaging, Aaron designs lighting schemes along with camera work to create an aesthetic custom suited for your specific project. Again, with audience in mind, Aaron aims to create emotions specific for each scene of each production. Aaron uses various means of communication with the director throughout the filmmaking process, providing clear guidance to his crew as to how any given shot is supposed to look.
Join Aaron as he walks you through some of his processes and learn some tips as well.
Bio:
Aaron Michael Leong grew up in Benicia, CA where he attended middle school and high school. Upon graduation he attended San Francisco State University where he finished in Theatre Arts with a double emphasis in Performance and Directing.
Aaron has performed in theatre for SF State's main stage productions, Ancient Chinese Secrets Theatre Company, Breaking Ground Collective Theatre Company, Kaiser Permanente's Educational Theatre Programs and other smaller theatre companies. He has also done costumes, make-up, and lighting for theatre and has even stage-managed.
With a strong background on and around the stage, Aaron slowly transitioned to work in front of the camera; acting in films, independent features and shorts, and commercials. His resume also includes voice over work.
From there he moved behind the camera, starting a video production company in 2002. His company, 4th Wall Productions, was focused on weddings and other events, however, the company has progressed to accommodate narrative shorts and features, commercials, promotional videos, reality and documentaries from pre to post.  Because of his martial arts background, he has also done fight choreography and stage combat in some theatre productions and independent shorts.
Aaron has studied under renowned cinematographers such as Yuri Neyman, ASC, Vilmos Zsigmond, ASC, Dean Cundey, ASC, David Stump, ASC, and Suki Medencevic, ASC. He is capable in previs, creating and generating aesthetics and LUTs for production, lighting for visual effects, virtual cinematography, image management from pre-post, and color correction.
Aaron is currently represented by Cast Images Talent Agency in Sacramento, and SF Casting and Nancy Hayes Casting, both in San Francisco.
Aaron currently resides in the Natomas area of Sacramento with his beautiful wife and 2 beautiful young children.
Follow Aaron on Twitter:   @AaronMLeong  Or go to his website at https://aaronleong1228.wordpress.com/
May 2017 - Special Guest - Kathleen Dodge
FILMING TIPS TO CONSIDER BEFORE YOU BEGIN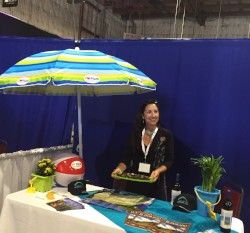 Do you know how to get a permit for your next film?
Do you need a location to fit your script and need help
finding it?
Do you make safety a priority on your set at all times or know how to at some locations?
Join us for a very informative evening with special guest Kathleen Dodge,Film Commissioner, from the 
El Dorado Lake Tahoe Film & Media Office.
Dodge will be sharing information about how to get the needed permit or help for your next film and do things to prevent getting fined.
If you are a filmmaker or are thinking of becoming one this will be an evening of important information.
Bio:
Kathleen was born in the mid-west.  After attending college she relocated to Southern California where she began her career in the film industry as an NBC Page.  After more than a decade of working in film and entertainment in the Los Angeles area she and her family made the move to Northern California. 
She proposed the concept of a Film Commission to the El Dorado County Chamber of Commerce.   The proposal was accepted by the El Dorado County Board of Supervisors and Kathleen was hired to run the office, under the management of the Chamber of Commerce. 
She has been in her position, as "Executive Director of the El Dorado Lake Tahoe Film & Media Office" for nearly 25 years.  During that time she has worked to bring over 500 projects to the community with an economic impact of over $50 million dollars and a return on investment of over 2000% to El Dorado County.
Each Spring her office holds the" I Y Film Industry Mixer" as a community service and free networking event for filmmakers in the region. Information on that event and how to list yourself at (no-cost) in the Northern California Reel Directory can be found at the website www.filmtahoe.com
April 2017 - Special Guest - Mark S. Allen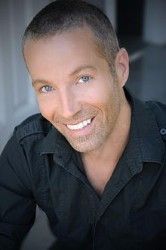 SETTING THE RECORD STRAIGHT - TALES FROM PRESTON CASTLE
Was the set of Apparition haunted and did things go bump in the night?
Do you ever wonder if you have what it takes to make A SAG feature your first film?
Spend the evening with the Sac VIP as we interrogate I mean interview the one and only Mark S. Allen.
Setting the Record Straight in Night Tales from Apparition.
You've seen him on the morning news, watched him on Mark At the Movies, now come hear the him, the man...transparent, honest, forthright and interminably funny.
This will be one evening you won't want to miss. 
Bio:
Mark S Allen is a writer-producer of the horror movie APParition, starring Kevin Pollak and Mena Suvari. He is also executive producer/host of the syndicated movie show EXTRA BUTTER TV. He's a radio host and part of the revolutionary digital first tv morning show MORNING BLEND on ABC10.
His career started at ABC10, hosting the National show SCRATCH with Lisa Ling. He went on to win three Emmy Awards and was host of his own show for two years on Comedy Central. His movie show airs in 27 countries and 168 million homes worldwide both on AFN and TEGNA owned ABC station. He's logged over 25,000 hours of live local television as well as visiting the sets of countless blockbusters all over the World. He has been Mark Zuckerberg's guest at the Facebook campus on numerous occasions to host celebrity movie screening Q&As and has done the same for two California governors. He has a Guinness World Record for jalapeño pepper eating, and the local record for most bones broken on local TV; in fact, he defied recent great white shark attacks in the San Francisco Bay by swimming all the way from the Bay Bridge to the Golden Gate Bridge on live TV. His book "100 THINGS TO DO IN SACRAMENTO BEFORE YOU DIE" is in bookstores throughout California and is an Amazon certified #1 new release. Mark has returned to his TV home, ABC 10 and is a prominent part of the morning and evening shows.[1] and graduated from Permian High School the school and era in which the New York Times best-selling book "Friday Night Lights" was written.
Allen has been quoted as saying he watched a lot of TV, mainly adult shows like The Tonight Show Starring Johnny Carson, The Bob Newhart Show and The Mary Tyler Moore Show. These shows later served as inspiration to him in his career.[2]
In college, he studied theater arts, transferring from Texas Wesleyan University to California State University, San Bernardino to UCLA and finally to Sacramento State University, where he finished his degree. All the while, he continued working radio jobs, hoping somehow to parlay that into television.
Years later he went back to Odessa with director Peter Berg and Billy Bob Thornton to host a national TV special on the World premiere of the feature film based on the book.
for more information about Mark S. Allen go to IMDB http://www.imdb.com/name/nm0020811/
---