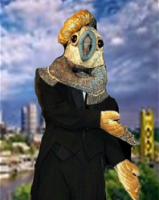 Congratulations! to the 2016 script winners and all those who made the films possible.
Thank you to all who attended the event and supported our local film makers.
For more information call Access Sacramento Main Office M-F 9am - 6pm
Questions call 916-456-8600 ext. 0
Follow us and 'Like' us on Facebook at https://www.facebook.com/PlaceCalledSacramentoFilmFestival

Special Awards presented to the following:
AUDIENCE FAVORITE:  "Regrets" by Larry Menard
PRODUCERS' CHOICE: (Tie)
"Happy Accidents" by Nick Coleman and "Afternoon Delight" by Danna Wilburg
Best Performer in a Leading Role:  Elizabeth "Bunny" Stewart in "Afternoon Delight'
Best Performer in a Supporting Role:  Jesse Jones in "Happy Accidents"
Best Cinematography:  Tim Walton from "Afternoon Delight"
This event was on the big screen at the Crest Theatre on October 8, 2016 for our 17th Annual World Premiere of "A Place Called Sacramento" Film Festival.
Thanks to all of you who came out to show your support to our filmmakers and enjoyed the films.
DVD copies are available for sale in the Access Sacramento Office during regular business hours.