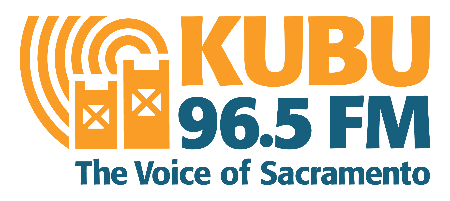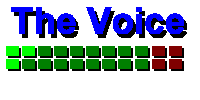 Click on "THE VOICE" above to stream KUBU 96.5 FM
The Voice of Sacramento: Where You Can Be You
LISTENING
You can listen through to KUBU 96.5 FM, your local non-commercial, low frequency radio station here through our website, on 96.5 FM radio station in the center of Sacramento, ANYTIME by downloading and listening to the KUBU app on your mobile device, and if you are cable television viewer, through the channel 17 or 18  SAP channel (Press your MTS/Audio/SAP Button. Each cable provider, Comcast, Consolidated or AT&T customer service can help you find your SAP options on your TV remote.)
LEARNING
KUBU 96.5 FM is a non-profit whose mission is to provide a platform to uplift your by providing community producer training so you can produce a radio show. 
Call-in talk show, topical podcast, musical show, or whatever type of show you want to produce, we are here to train you to use our studios. If you are already producing a show from your own studio, you can submit content to our station so you can have a guaranteed air time. 
If you are interested in being a KUBU producer, click on Membership to find out more.  If you have additional questions call the Access Sacramento office at 916.456.8600, x0.
SUPPORTING 
This year, Access Sacramento is launching The Shane Carpenter Legacy Fund in remembrance of Shane Carpenter. You may have known him as the voice of "Shane's World" or as our Radio Coordinator. Shane passed away from cancer in 2021 and has been sorely missed at the station and beyond. Shane believed that Radio was for everyone, regardless of income. When you donate Shane's legacy of kindness and inclusion will live on in the form of scholarships for radio classes and equipment to the under-served in our community. Now, a career in radio Broadcasting is even more accessible.   
You can preserve equity, diversity, & inclusion in Broadcasting.   
To donate to the fund, please click on "Donate" at the top of our website.
To enlarge this schedule for better viewing, on a PC click on Control and the Plus Sign +.  To enlarge on a Mac, click on Apple (Command) and Plus Sign +  or click here to download a copy.