Access Sacramento
Access Sacramento (Access) is a nonprofit public access station providing 100% local television and radio programing to the greater Sacramento region. Access provides services including free coverage of important community events, professional development and enrichment courses and media arts opportunities for Sacramento's diverse population on issues that are important to the community.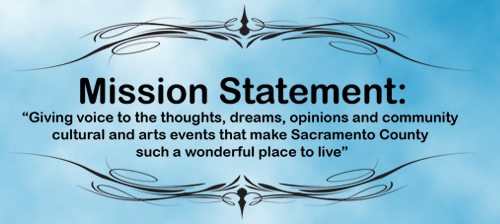 Core Values
Access believes that by providing quality services, residents, youth, and community leaders share their distinct voices on issues that are important to the community.
Dedication - Access allows a knowledgeable and creative workforce by providing training resources for professional and personal growth.
Informative - Access shares information for the local public looking to spread awareness throughout our community.
Open-Minded - Access respects the voice of our diverse community and listens to what they have to say. We amplify the voice of the community.
Originality - Access promotes freedom of expression and freedom of speech of personal viewpoints to our community members.
Everyday, Access Sacramento informs and positively impacts the Sacramento County region – "Making a Difference, One Voice at a Time."
About Public Access
With digital media and the constant upgrades in technology, very few people understand the importance of public access cable. Publicly owned airwaves have never guaranteed access to the public and control of media outlets favored those with financial resources especially with paid advertisement.
What is Public Access Television?
Public access television, also called cable access, community access, community television, and PEGS (Public, Education and Government), is a system that provides television production equipment, training and airtime on a local cable channel, so members of the public can produce theirr own shows and televise them to a mass audience.
History of Public Access
Public Access to cable  television first appeared in the United States in 1970. In 1972, the FCC required all calble systems in the top 100 U.S television markets to provide three access channels, one each for educational, local government and public use. If there was insufficientt demand in a particular market, the cable companies could offer fewer channels, but a minimum of one channel must be offered.  Sacramento was one of the urban areas of the United States to be wired for cable television.  On December 22, 1983, Sacramento Cable was awarded a franchise to construct and operate a cable television system in Sacramento County and the Cities of Sacramento, Folsom and Galt.
---
Click above for our Newsletter Archives or to join our list
---