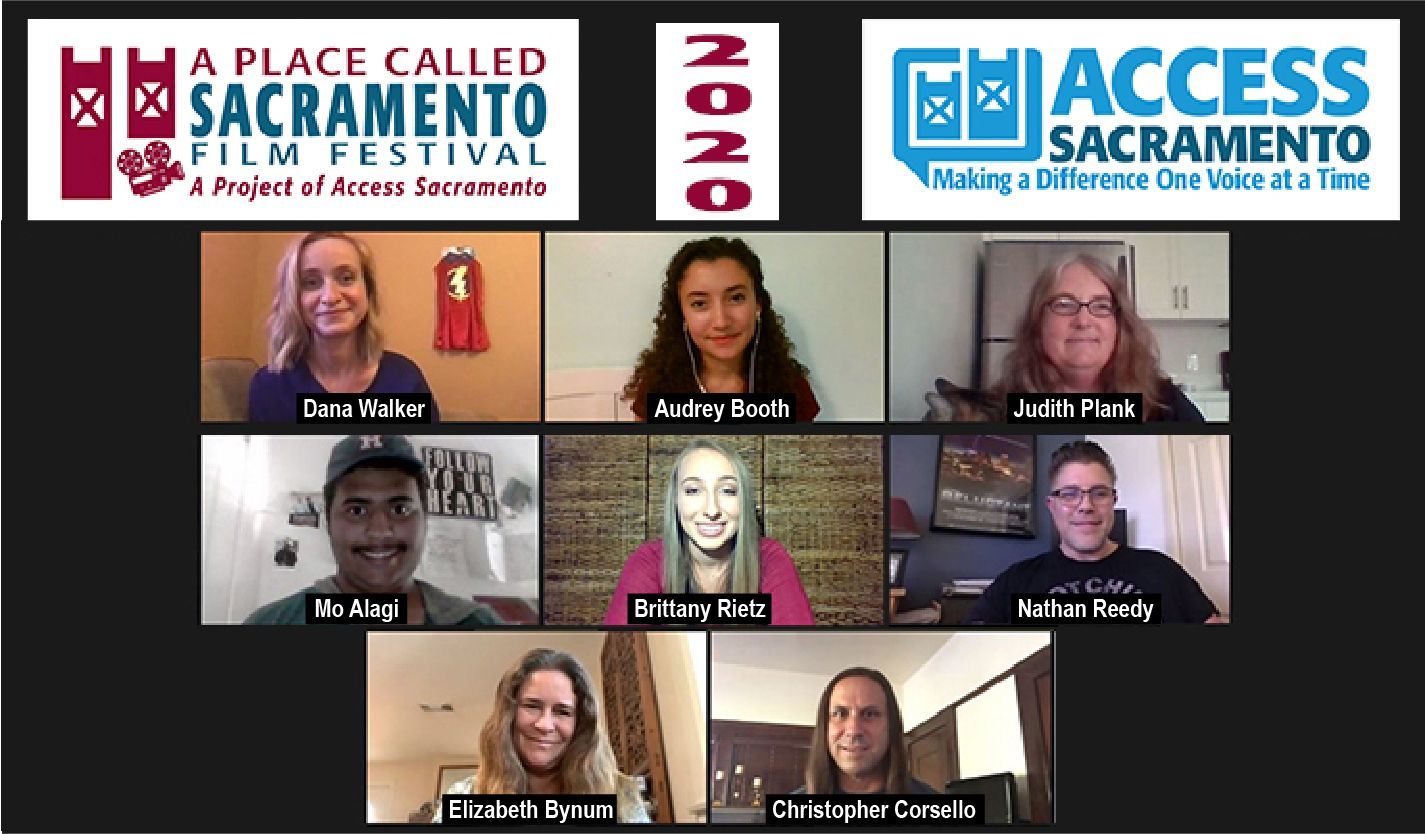 Congratulations to the winning 2020 Script Writers!
Eight local filmmakers started their adventure in the first-quarter of 2020 scriptwriting competition. Now over a year and a half later Access Sac was able to honor their creative work at our 21st Annual "A Place Called Sacramento" Film Premiere.
Congratulations to all of the filmmakers, and to to talent and technical crew who won juried awards, including:
Thank you to everyone of you who joined and supported our local filmmakers/crew for the World Premiere at the Crest. 
(Follow and 'Like' us on Facebook at https://www.facebook.com/groups/343414605740324/ )
Want to contact the writer/filmmaker click on an below image to email them direct.
Pics of the premiere can be viewed here: https://photos.phototia.com/accesssacramentoaplacecalledsacramentofilmpremiere/
Help make a movie this summer. Contact the above filmmakers to help out. 
For more information about our film festival or to become a sponsor contact info@accesssacramento.org or Donna Girot at dgirot@accesssacramento.org
Thanks for your support of Access Sacramento!